Additional information
Keep your Apple TV 4th Generation safe with SecureTV4. Featuring a high-security mount, the SecureTV4 keeps your stunning Apple TV under lock and key, ensuring it is protected at all times.
High security lockable mount for Apple TV 4th generation
SecureTV4 is locked in place using a 30mm padlock, which also acts as a cable tidy and secures the cables in place. This mount can be screwed or bolted to the desk or wall via the VESA mounts.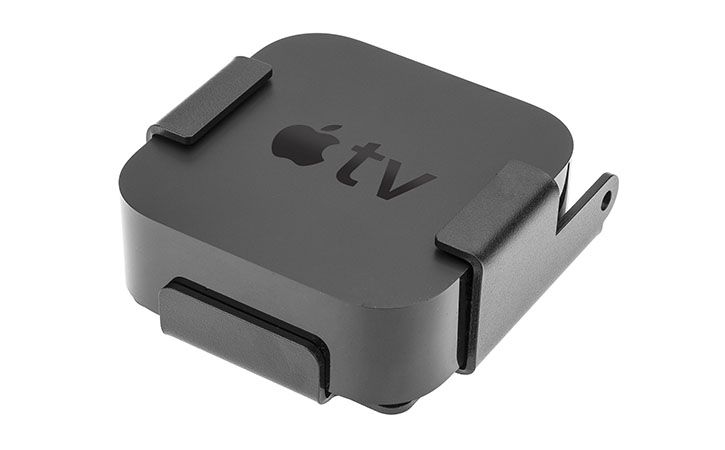 Can be secured to any flat surface
The SecureTV4 allows you to fix the security mount to any flat surface which can include a wall, desk, underside of a table, cabinet and even the back of a monitor. Once the bracket is secured all you need to do is slide your Apple TV into the mount, align the cables with the patented cable trap and connect the lock.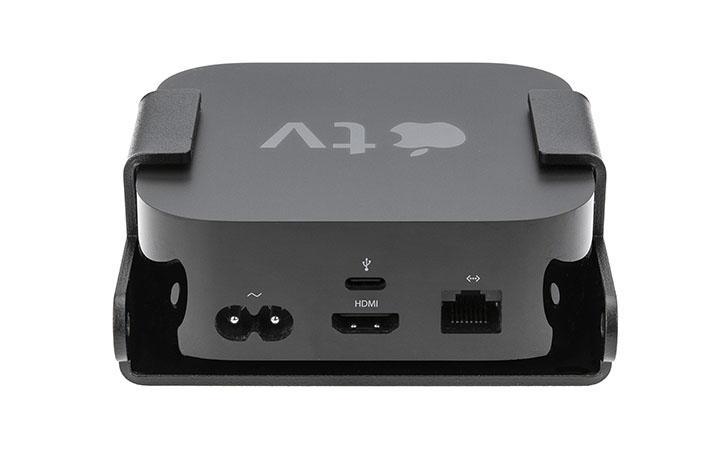 Ensure your Apple TV does not overheat
The ventilated design protects your device against overheating and wireless signal loss while giving you total access to the power button, USB and HDMI ports to ensure a complete user experience.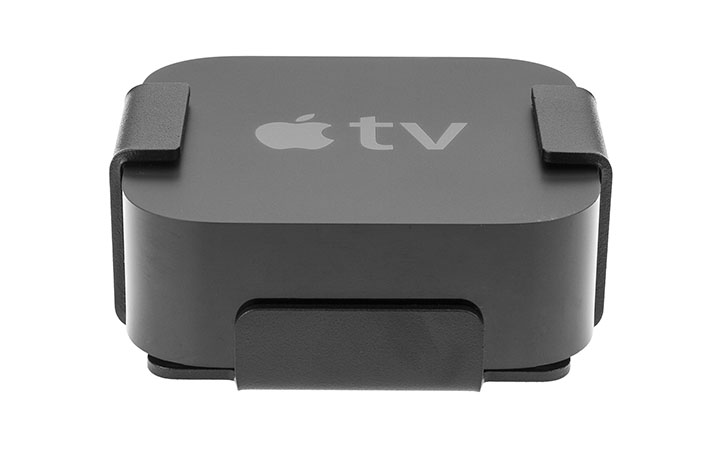 Neat and tidy
No need for mess. This mount includes a 30mm padlock which secures your cables whilst keeping them tidy. Just align the cables with the cable trap and connect the lock.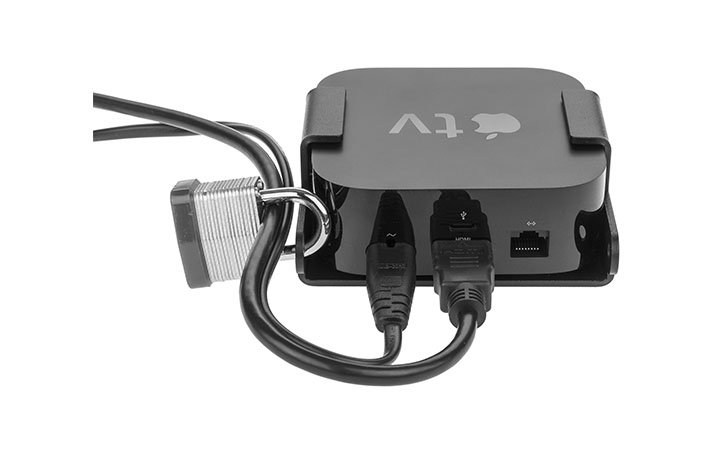 2.5mm aluminium bracket
SecureTV4 is constructed of 2.5mm high-grade aluminum steel coated in black to match your device. The SecureTV has a set of holes for VESA Mount fixing (75x75mm). Use 4 x M4 countersunk screws to attach your mount to any flat surface (not included.)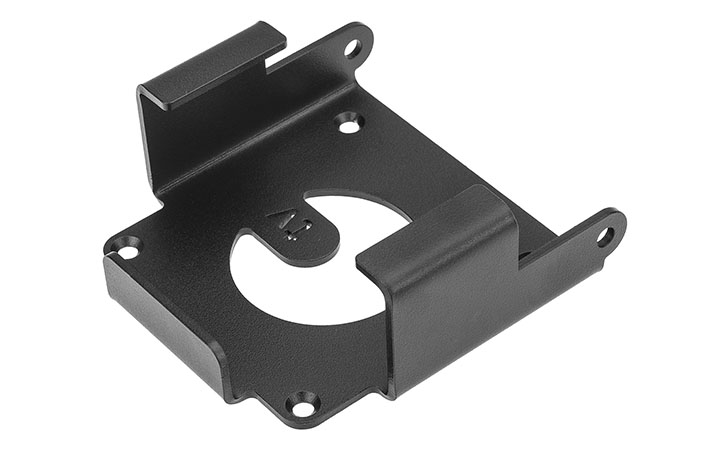 The SecureTV4 includes:
Apple TV Security Mounting Bracket
Security Lock Head
Set of Keys
Product details:
Brand: SecurityXtra
Item Weight: 408g
Product Dimensions: 12.5 x 14 x 5.5cm
Colour: Black