Additional information
Compatible with all wireless Bluetooth devices
The Forever BS-100 Bluetooth Wireless Speaker is the perfect companion for all your devices including iPhones, phones, smartphones, laptops, and Bluetooth dongles. This gives you the flexibility to share your speaker with all of your devices.
Ultra small and portable with big sound
The Forever BS-100 Bluetooth Wireless Speaker may 'only' seem to pack 2 Watts of audio power but the punchy sound belies its size. Whatever you're listening to, the sound is clear and defined with better than expected presence. For convenience, the volume and track controls are located on the speaker - so you can control your music from the speaker whether you are using wireless Bluetooth or the new Micro SD port located on the speaker.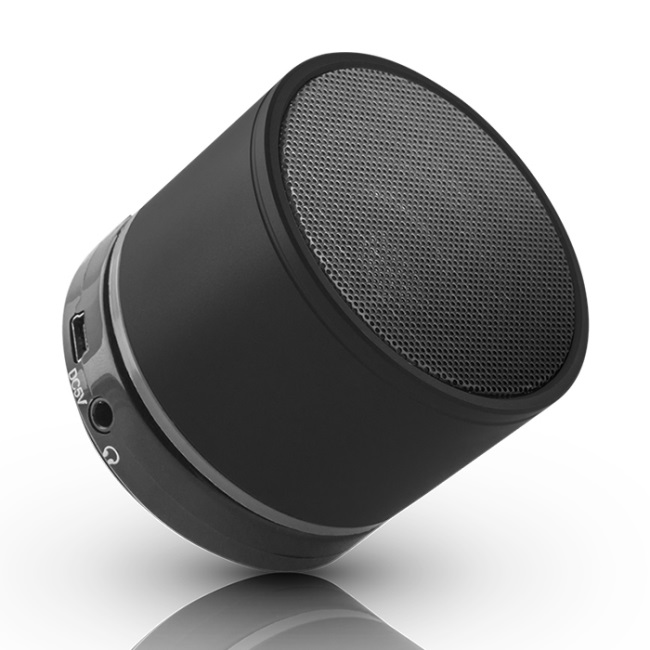 Built-in Li-ion rechargeable battery providing up to 4 hours of constant playback
With a built in Li-on rechargeable battery, you receive a massive 4 hours of playback time so the music will keep on going. When the battery finally runs out of charge, just simply connect the Mini USB charging cable and your speaker will be back to full charge in no time.
Line-in port and cable for use with non-Bluetooth devices
The Forever BS-100 Bluetooth Wireless Speaker doesn't just work for Bluetooth devices, but comes with a 3.5mm line-in port cable so you can connect the speaker to nearly anything you wish.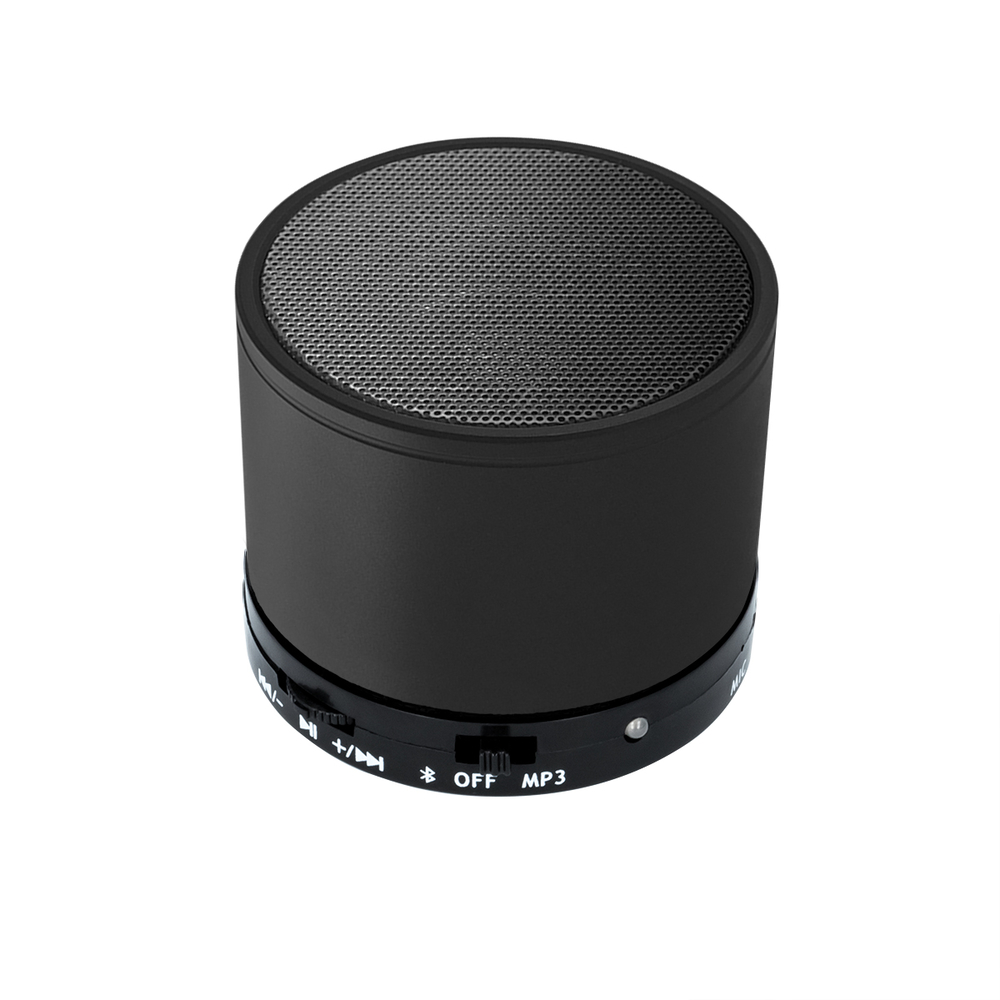 Micro SD slot to play music direct from source
The Micro SD feature allows you to store your music on a card and the speaker's internal player will support MP3 and WMV file formats - so it gives you music direct from source.
Hands-free calling
Featuring a built-in microphone and easy to use controls, The BS-100 is perfect for receiving and making hands-free calls from up to 15 feet away, meaning you won't have to stop what you're doing. The built-in display will also show you who's calling, so there will be no need to check your phone.
FM radio
There's even a handy FM radio onboard with an auto scan feature that locks on to local FM signals.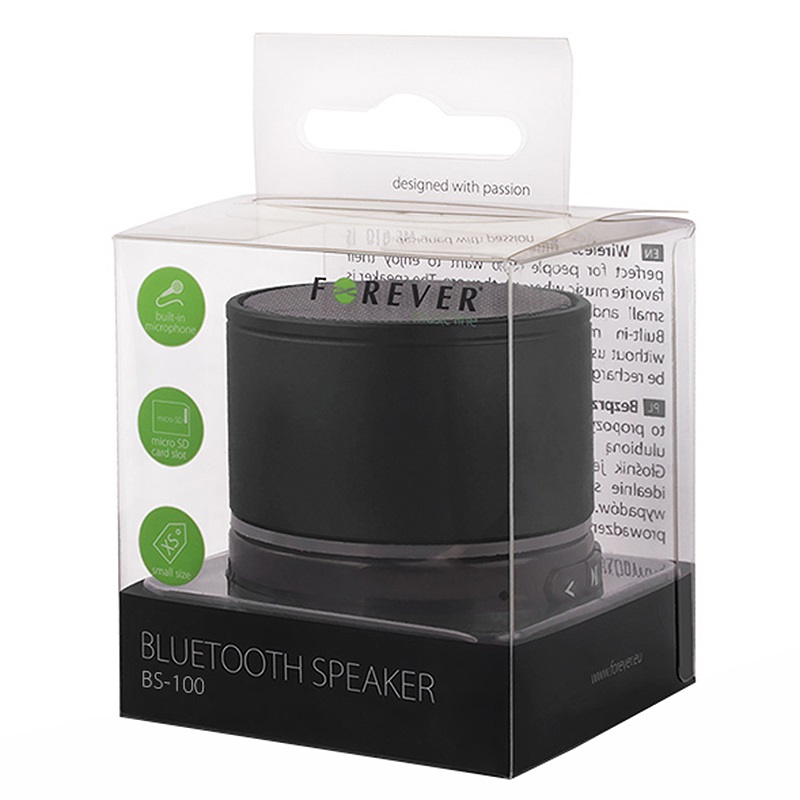 Specifications
Speaker Output

2 watts
Battery Capacity

400mAh
Play Time (line-in)

Up to 4 hours
Bluetooth Range

Up to 10 metres
Bluetooth Support

A2DP, AVRCP
File Format (for music files)

MP3, WMA