Additional information
Wireless identity theft RFID protection
RFID (radio frequency identification) fraud, or wireless identity theft, is worryingly becoming more and more common. With certain illegal devices criminals are always around looking to steal your personal, credit or debit card information, which can be devastating both personally and financially. What is even more worrying is that by using RFID, the financial and personal data on your credit cards can be read remotely and without you noticing anything suspicious! This sleeve features an integrated RFID fraud prevention technology, which blocks the external wireless signals keeping your card secure and protected.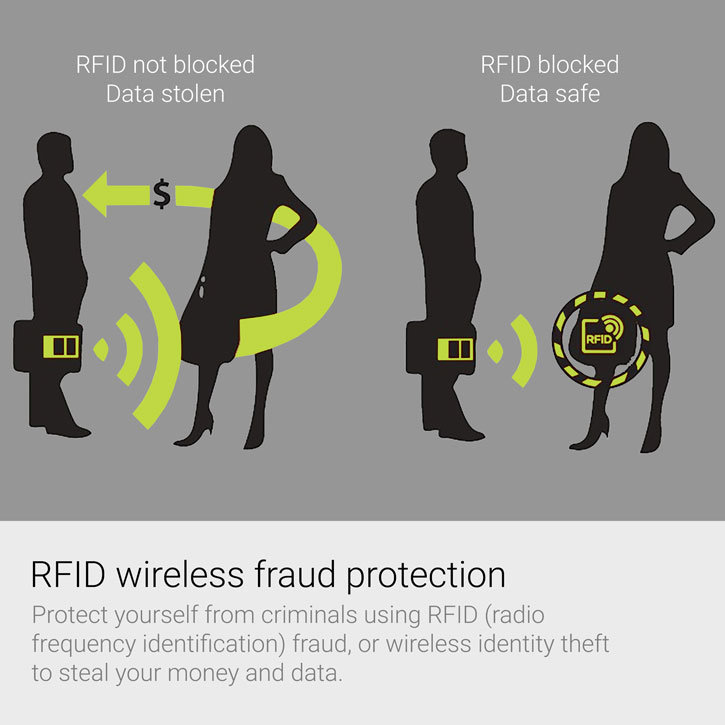 Stylish, functional and secure lifestyle sleeve for everyday use
Have you ever been concerned about the safety of your credit and payment cards, which are a direct access link to your personal identity details and savings? Due to the RFID wireless blocking technology, this simple, yet stylish looking sleeve, will allow you to feel secure knowing that your credit cards, student IDs and other sensitive information containing cards are safe from the data theft! RFID blocking sleeve is a prime example of an unique blend of simplicity, convenience and safety.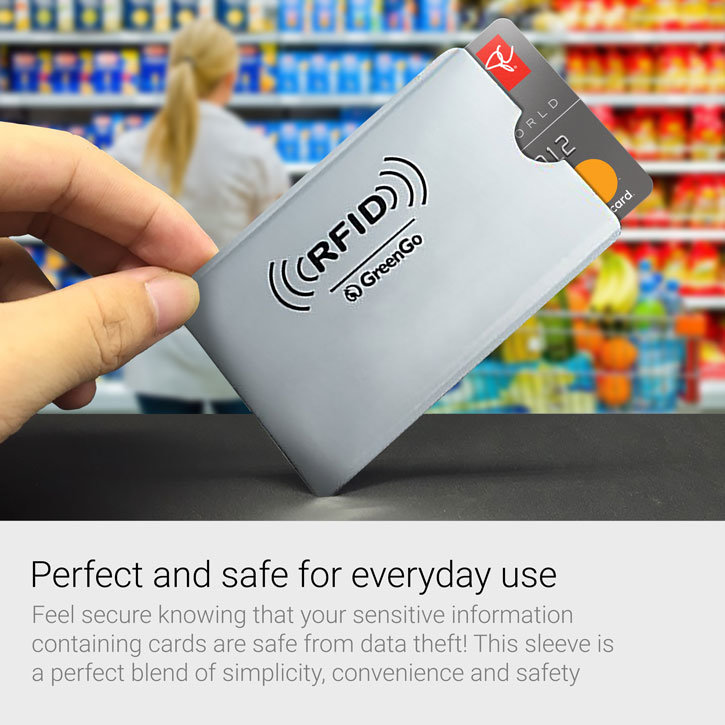 Ideal for credit cards, personal IDs and more
Because this RFID blocking sleeve has been designed and precisely manufactured to the regular Cash Machine/ATM card size, it can also be used with any other sensitive and financial information containing card. The list also includes some licenses, student ID, personal ID, security / corporate door access or pre-paid landline calling cards! Get a RFID blocking sleeve now and stay protected!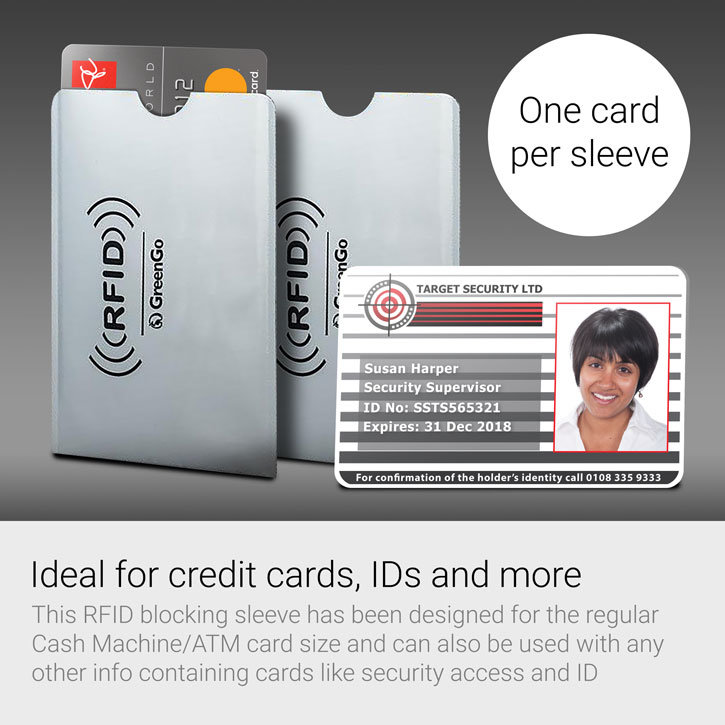 Adds no bulk which makes it easy to store in your wallet/bag
The RFID Blocking Anti Data Theft Protecting Sleeve features a slim design which adds little to no bulk to your card. This means you will be able to store your RFID protected card within your wallet, bag or even your pocket - just the way you like it!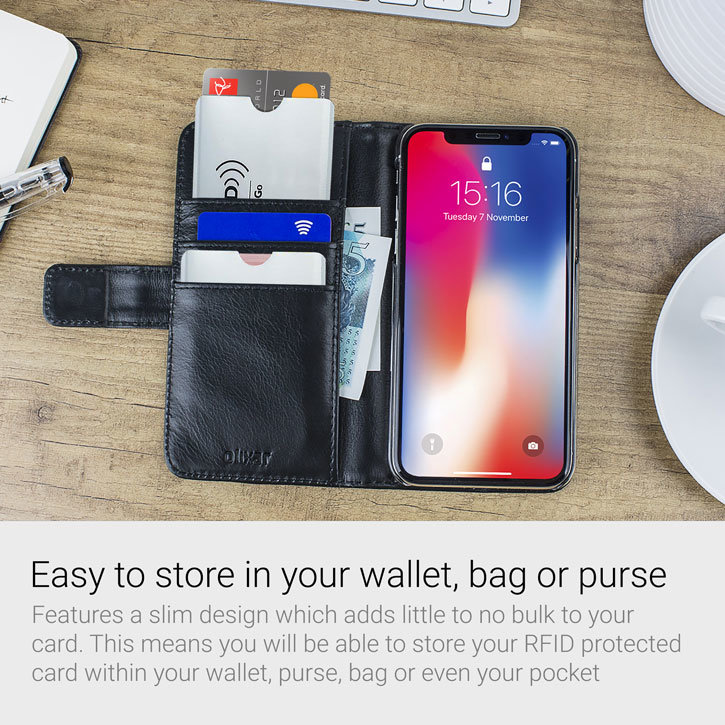 Easy to use - no special knowledge needed
Whether you prefer to minimise the weight and amount of goods carried whilst traveling, or just looking for a quick nip to the shop - this sleeve has got you covered. Simply slide in your credit card in a RFID sleeve, put it in your pocket/wallet and take it with you. The RFID blocking technology will ensure your data's safety on the go!
Specifications
?Maximum capacity: One Card
?Dimensions: 86 mm x 62 mm (L x H)
Dimensions (card compartment): 86 mm x 54 mm (L x H)
Works with: Credit Cards, Debit Cards, Store Loyalty Cards, Student IDs, Passcards, MIFARE, HID iClass, DESfire cards and more...