Additional information
Full feature Bluetooth QWERTY keyboard
Not a wizard with the touch keyboard on your smartphone or tablet? Look no further than this sturdy, well-constructed Bluetooth keyboard from Samsung. Ditch that bulky laptop and go light - all you need is a device with Bluetooth functionality and you're ready to start working on whatever you need to.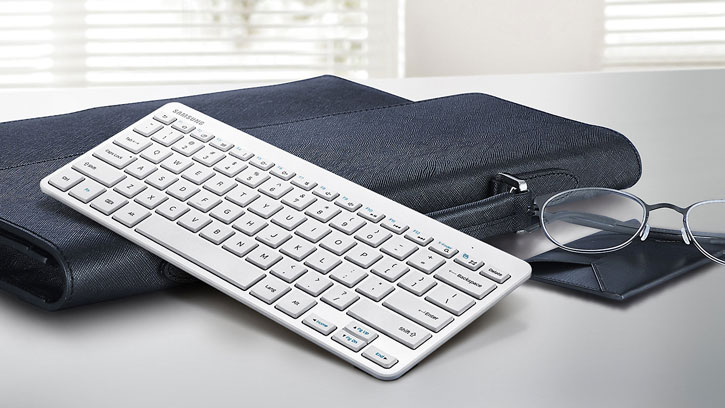 Ergonomically designed to maximise your efficiency
One thing is crucial in any keyboard: ease of use. Samsung's Universal Bluetooth Keyboard has been designed specifically to maximise your potential while you work. The incurved keys and perfectly pitched distance between each key ensures that typing on this keyboard is a dream, enabling you to focus on what really matters - your work.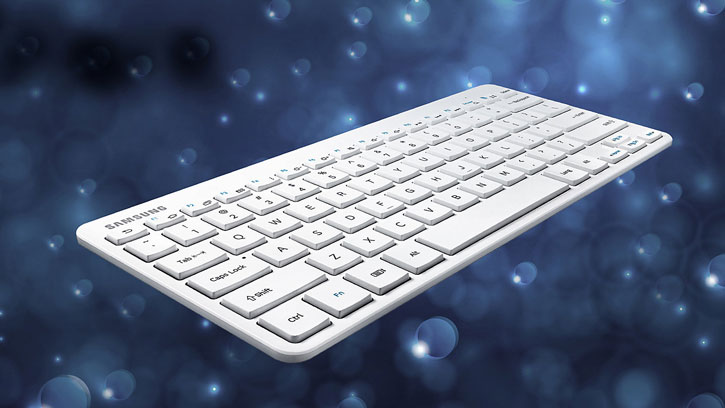 Quick and convenient Android hot keys
Samsung has handily included several useful hot key combinations with this keyboard, so you can easily access all your vital productivity apps from the comfort of the keyboard. Check email, add meetings to your calendar and surf the web, all without even needing to reach for your device.
Don't have an Android smartphone or tablet? Not to worry - this keyboard is fully compatible with virtually any Bluetooth device, so you can still enjoy the design and functionality even if you're an iOS or Windows user.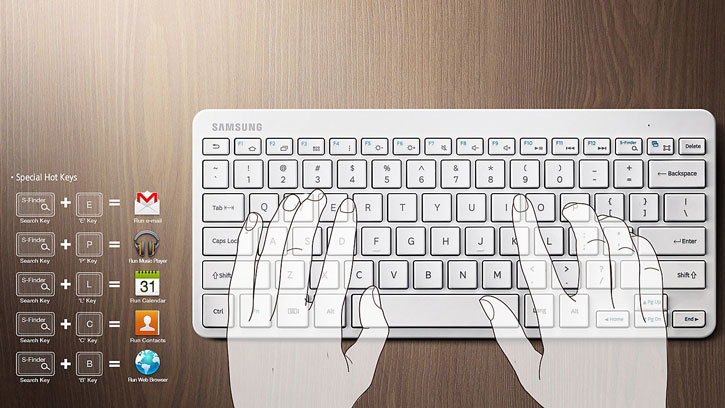 Simple, quick Bluetooth connection for minimal fuss
No need to worry about lengthy pairing processes - using this keyboard with your tablet couldn't be easier or quicker. Suitable for all users, this Samsung keyboard makes work fun.
Slim, lightweight design with an emphasis on portability
Super slim and compact, this keyboard is designed to be taken anywhere and everywhere - business trips, holidays or just to the local coffee shop. Wherever you need to work, this keyboard can travel with you.
Genuine Samsung product
This is a 100% genuine, official Samsung keyboard, meaning you can be sure of the same incredibly high standards and quality control measures Samsung employs for all of their products.
Technical Specifications
Compatibility: Windows, iOS and Android
Power: Requires 2xAAA batteries
Dimensions: 289.1 x 126.3 x 6mm
Weight: 397g