Additional information
Transform the look of your iPhone 6S Plus / 6 Plus
Has your iPhone 6S Plus / 6 Plus acquired a few too many knocks and scrapes from everyday use? Want to transform the aesthetic of your phone, but don't want the contours or shape to change too much? Time to upgrade your device with Easyskinz.
The carbon fibre-style texture of this skin adds an authentic textured look to your phone, enhancing the original design and giving you a new appreciation for your iPhone 6S Plus / 6 Plus.
Carbon fibre effect texture
Made from high quality vinyl, Easyskinz skins are manufactured to replicate genuine material textures. This carbon fibre skin for the iPhone 6S Plus / 6 Plus has been specially coloured through a pigmentation process to perfectly resemble a carbon fibre appearance.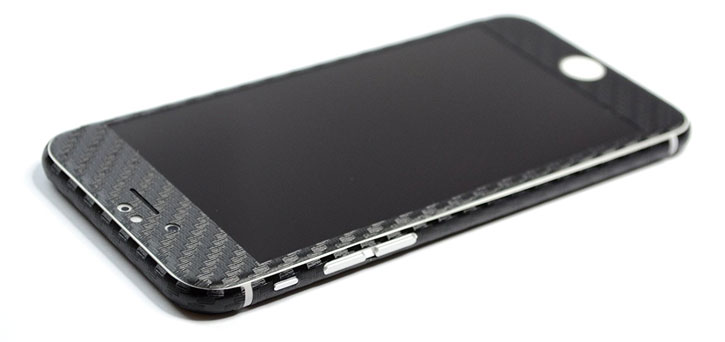 Made in the UK from only the finest materials
Easyskinz manufactures all of their products locally in the UK, and ensures that each skin is of the highest possible quality. This means that no matter what device you have or how you want your phone to look, you can be sure of a premium product.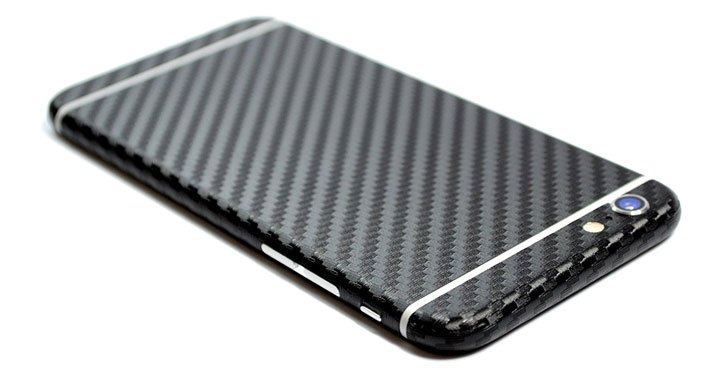 Easy bubble-free application and removal
The adhesive Easyskinz uses to attach this skin to your phone doesn't leave any unsightly marks or damaging blemishes, meaning this skin can be removed with little fuss. Additionally, the adhesive maintains stickiness after removal, so you can re-apply this skin whenever you wish once removed.
Easyskinz' Ultimate Air Release technology ensures no annoying bubbles will be left on application, too, leaving this skin smooth and sleek on your device.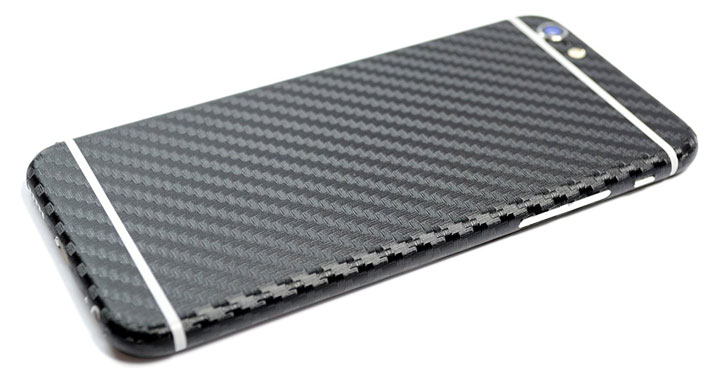 Superior protection from scratches and everyday knocks
If you've got a device as beautiful as the iPhone 6S Plus / 6 Plus, protecting the body of the phone stands to reason. This skin features superior scratch protection and shielding from everyday knocks and scrapes, so a little scuff won't ruin the look of your phone (or the skin!).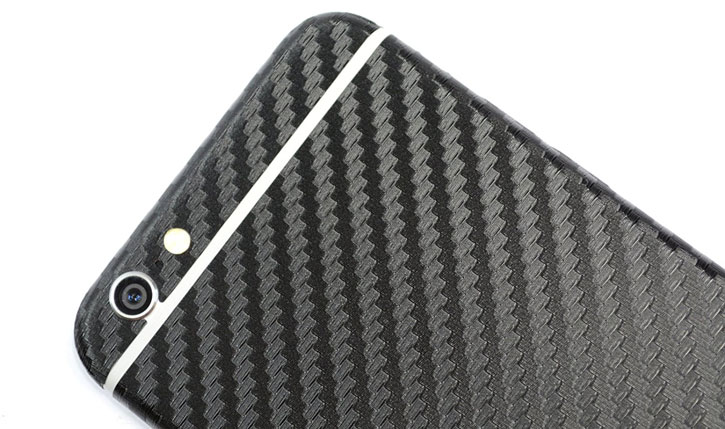 Tangential Cutting technology for a perfect fit
Easyskinz uses a tangential cutting procedure to ensure absolute pin-point precision, so there won't be any loose fitting or incorrect cutout placement on your new cover. Your phone will feel and work exactly as before you applied the skin, but with the added bonus of an enhanced appearance.