Additional information

View your phone completely hands free
Smartphones are excellent for viewing video and other media rich content, however holding your phone for long periods of time can cause discomfort and even pain. The Spigen U100 Universal Smartphone Metal Kickstand is here to ensure you avoid these uncomfortable sensations so you can instead view your phone's content with ease.
Attaching to your phone, the metal kickstand allows you to position your device on a desk or other flat surface so you can view your favourite movies, podcasts, YouTube Videos and other content without the need to hold your phone in your hands.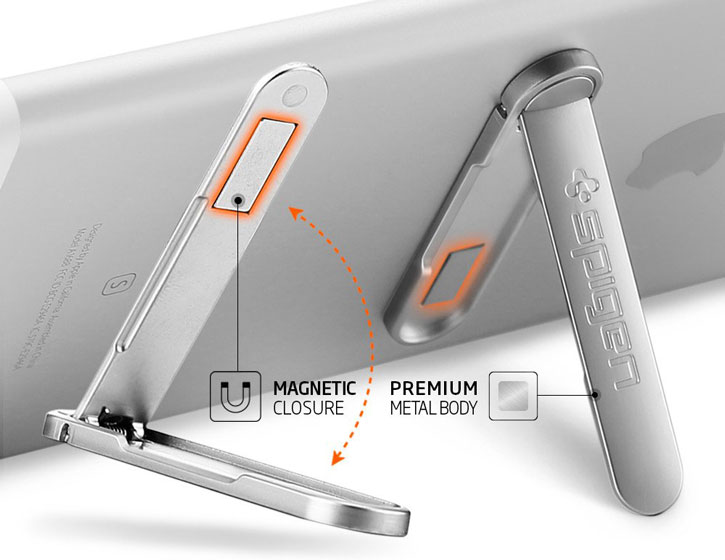 High quality kickstand compatible with most smartphones
Built with the highest quality materials, the Spigen U100 Metal Kickstand is designed to be dependable and to prop up your phone's screen with a stable and secure position.
Just attach to the back of your phone and flip open the kickstand - it really is that simple.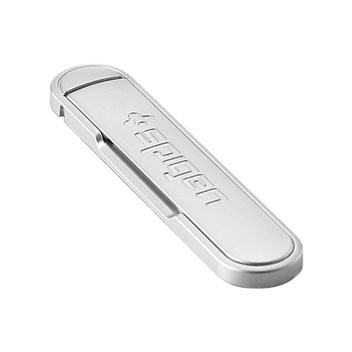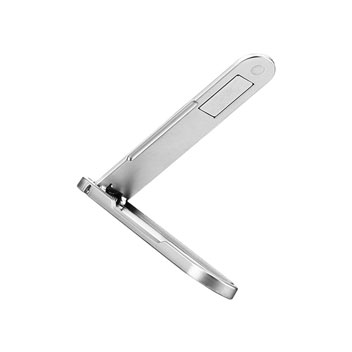 Easy to open with 'One Touch Technology'
With its One Touch Technology, the Spigen Metal Kickstand opens in a flash. Simply touch the kickstand and watch as it springs into action, ready for your next film, videos or other content - all hands-free.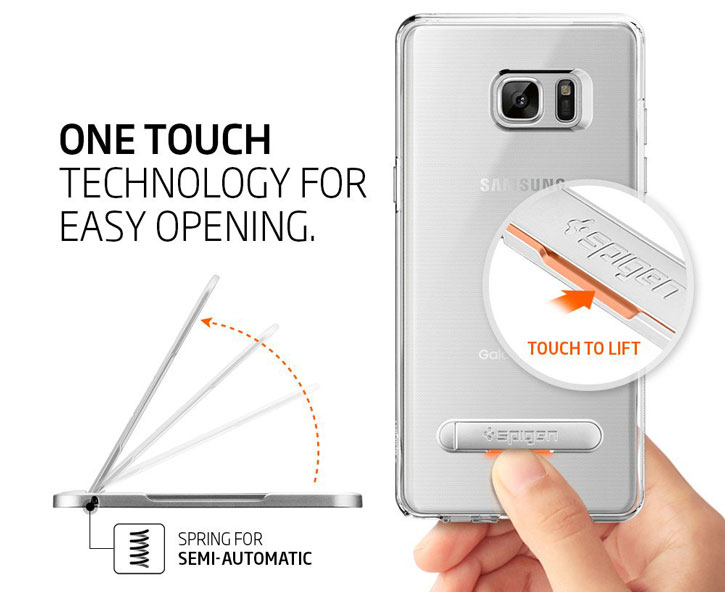 65 degree angle for comfortable viewing
Simply pull out the kickstand and rest your phone on a desk or flat surface so you can enjoy movies and video in comfort completely hands free.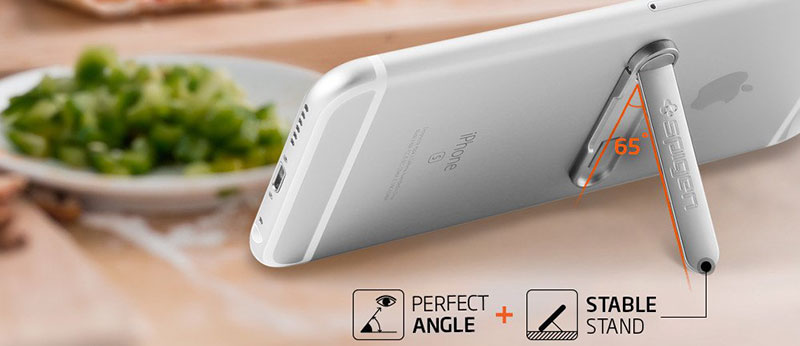 Sticks to the back of your phone with or without a case
The included gel pad adheres to the back of your phone or favourite case, so it is always ready for action when you need it most.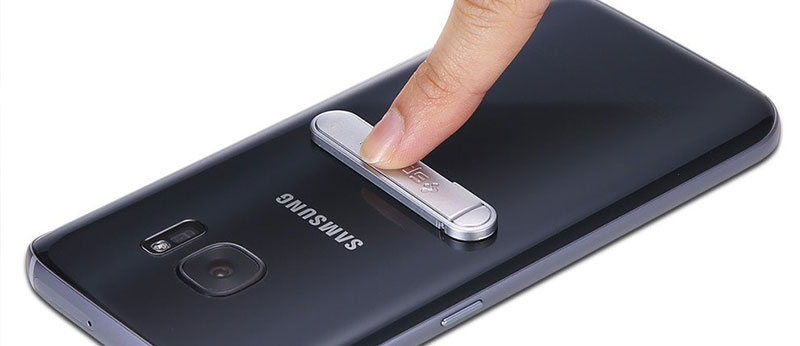 Please note: not compatible with leather cases.