Additional information
Universal, multi-purpose charging and docking solution
If you want an elegant, stylish and useful multi-device docking and charging station, you need look no further than the Universal 4-Port Charging and Docking Station from Alldock. The slender, natural wood build combines with a 4-port USB hub to create an attractive executive-style docking station which eliminates cable tangling and enhances the look of any smartphone or tablet.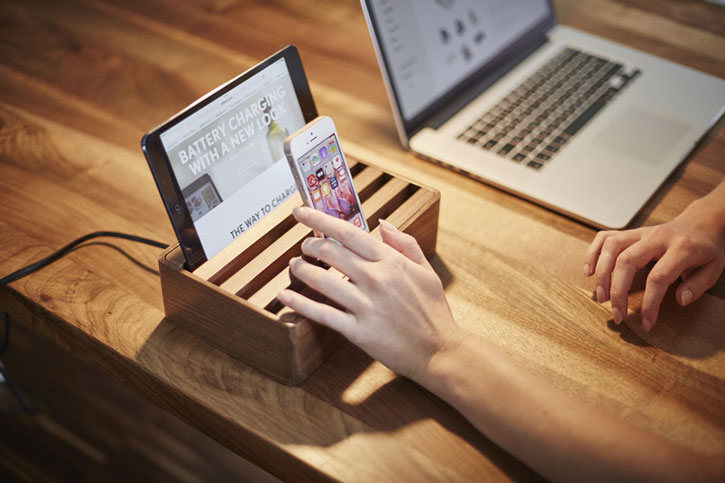 4 USB ports for universal compatibility
This charging station's robust exterior conceals a 4-port USB hub that can be used to charge almost any device you can think of. From the latest smartphones and tablets to digital cameras, drones and even Bluetooth headphones, this dock is the perfect way to bring all your favourite devices back to life.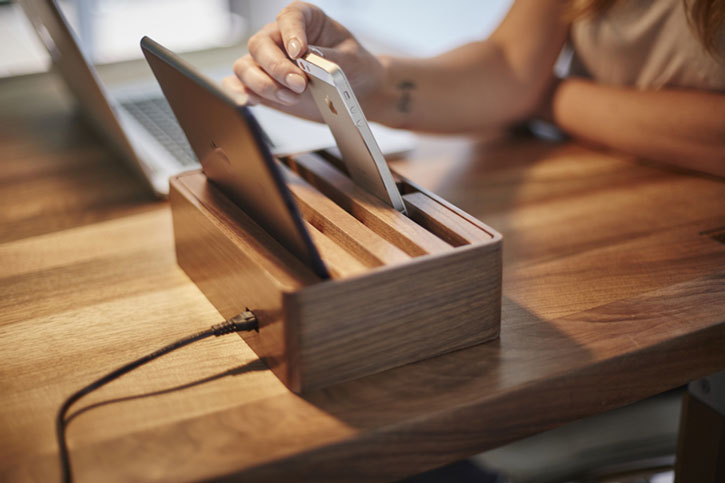 Stand multiple devices while they charge
Your devices deserve to look great, even while they're charging. The slender recesses of the 4-Port Charging and Docking Station will hold up to four devices, including the latest smartphones and tablets, and will lend an organised, stylish appeal, whether you're charging one device or four. Don't leave your beautiful phone or tablet lying around - give it a home with Alldock.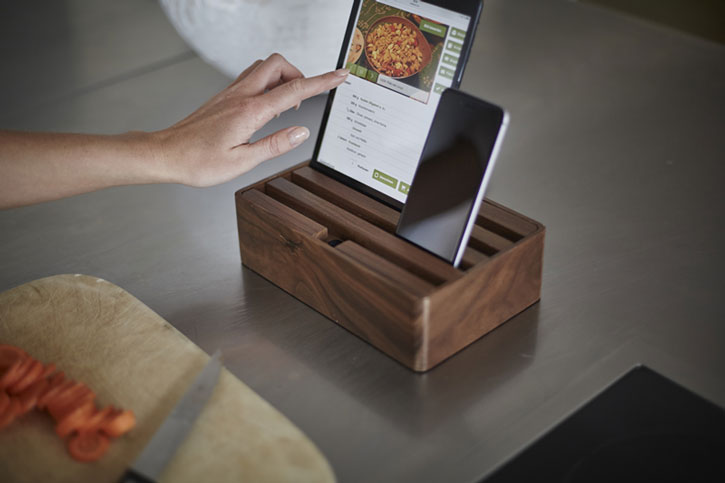 2.4A output for fast charging
Each USB port within the Alldock 4-Port Charging and Docking Station outputs up to 2.4A, ensuring even the most demanding of devices will charge super-fast.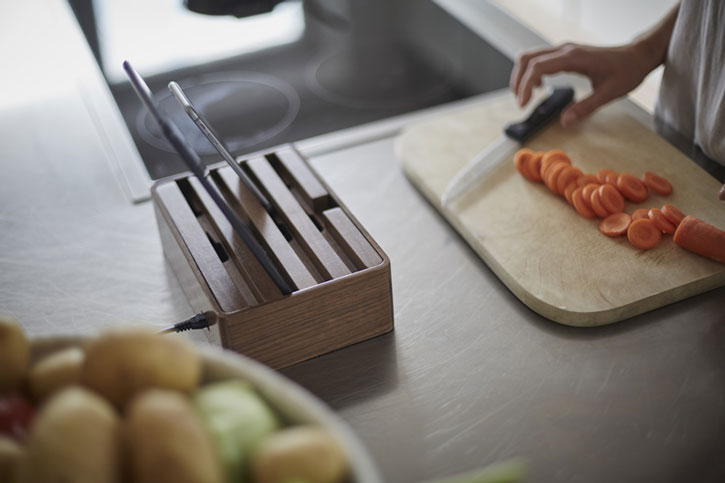 No need for messy tangled cables
Usually, when you charge multiple devices, you need a mess of cables, mains adapters and space. Not any more, though. Alldock's Charging and Docking Station consolidates all your devices and chargers into one simple, beautiful dock, so you don't need to trip over endless wires or delve into a nest of charging phones and tablets to find yours.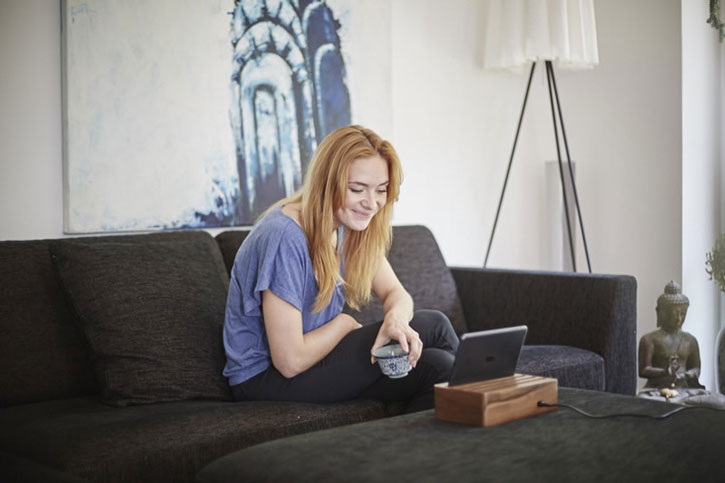 Beautiful walnut wood design
Your living room, your office, your kitchen, your bedroom - there's nowhere this rustic, attractive dock won't look great. Made with traditional manufacturing methods, the walnut wood finish lends this dock an appealing natural aesthetic that's a perfect complement to the high-tech devices you'll be charging.
Technical Specifications:
Capacity: 4100 mAh
Charge output: 2.1 A
Battery type: Li-pol 3.7 V