Additional information
Truly universal wireless keyboard
Compatible with iOS, Android and Windows smartphones and tablets, this Universal Tablet and Smartphone Keyboard works with all three of these popular mobile platforms. So no matter which device you are using on any given day, you have the perfect typing solution ready to unfold and be at your fingertips in seconds.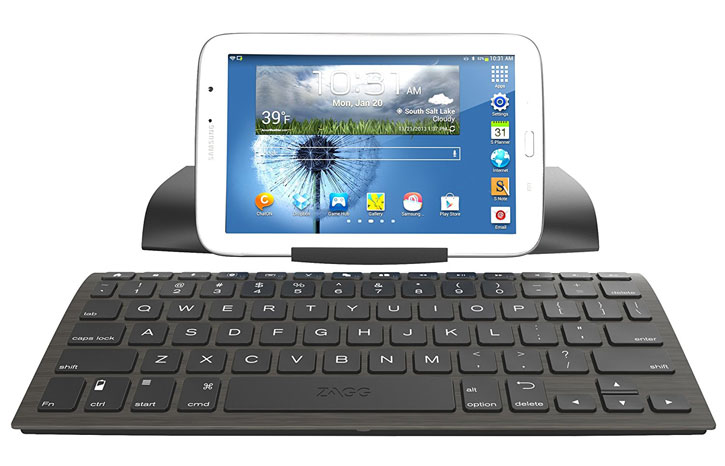 Wireless keyboard for faster efficient typing
As good as virtual keyboards can be when using the touchscreen exclusively, there are times when you require more accuracy and speed - which only a 'real' keyboard can truly provide.
Using a real keyboard instead of a virtual on-screen keyboard, you can increase your productivity by simply typing faster. With high-performance keys, the Zagg Universal Bluetooth Keyboard is the perfect addition to your smartphone or tablet, allowing you to work quicker and spend less time frustrated at hitting the wrong keys.
Quick iOS shortcut keys
When you're in full work mode, you don't want to constantly switch between touch and typing. Not to worry - this device's Command key can be used to access quick iOS shortcut keys for crucial functions like media playback, copy-and-paste and screen sleep / wake, as well as productivity suite features such as justification and text formatting - so you can do everything from the keyboard.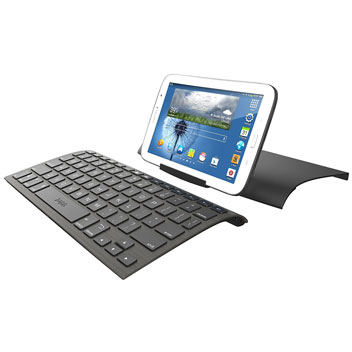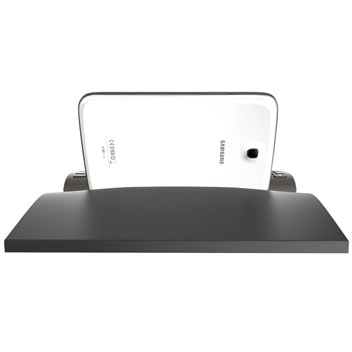 A protective case doubles as a stand for convenient setup and portability
The ZAGG Universal Tablet and Smartphone Bluetooth Keyboard comes with a protective case that also doubles up as a handy viewing stand for your tablet or smartphone.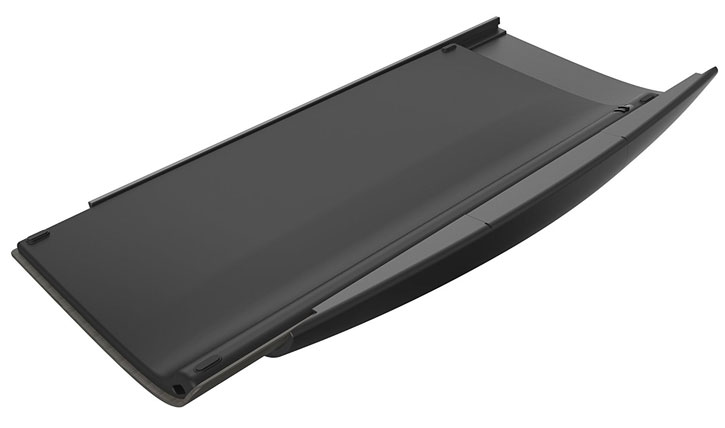 Ultra-slim and light
Extremely portable, the Zagg Universal Folding Bluetooth Keyboard is lightweight and compact for all of your typing needs without limiting your efficiency.