Additional information
Canvas texture for a contemporary design
The Emie Canvas Bluetooth Speaker's artistic, contemporary design is perfect for placing in your office, your living room or anywhere else you want this speaker's professional sound to go.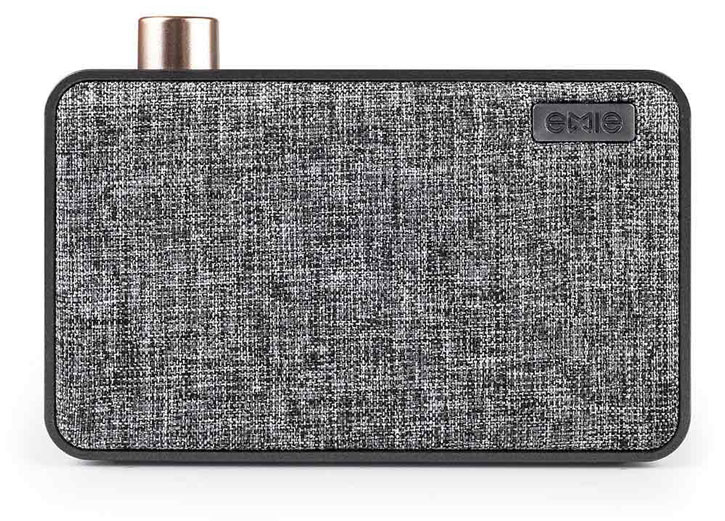 Lightweight and compact
This Emie speaker is the perfect size to carry around in your pocket thanks to an economical design which minimises size while maximising sound output.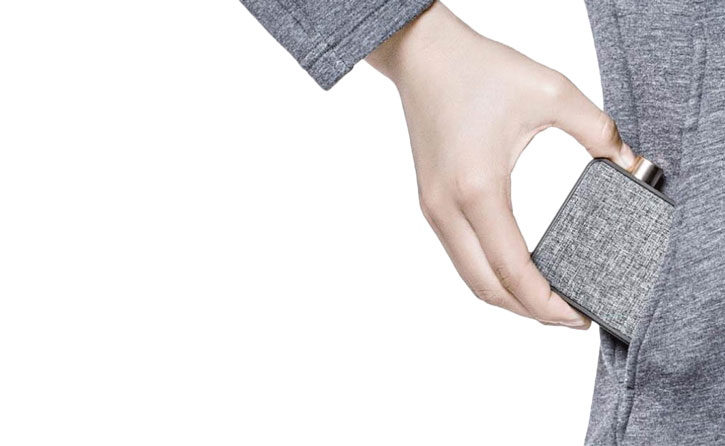 Powerful and clear output
Just because the Emie Canvas is lightweight and portable, doesn't mean it lacks in power. This speaker will handle all varieties of music or podcast, whether enjoyed inside or relaxing outside.
Compatible with all wireless Bluetooth devices
The Emie Canvas Bluetooth Speaker is the perfect companion for all of your devices - including iPhone, iPad, mobile phones, smartphones, computers and Bluetooth dongles. This provides the flexibility to share your stunning Bluetooth speaker with all of your devices.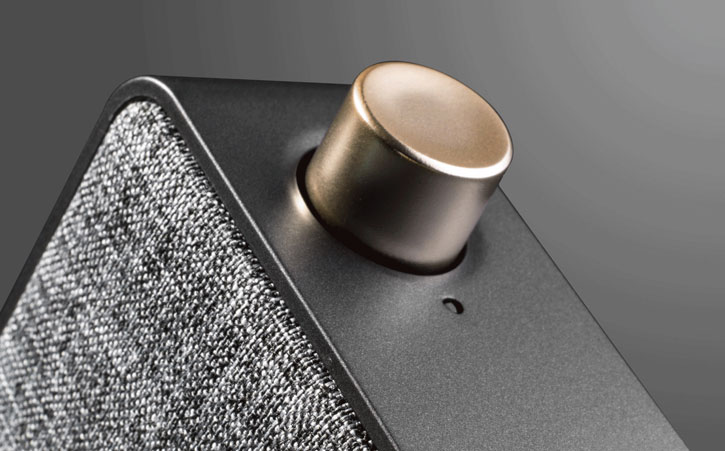 3.5mm line-in port for non-Bluetooth devices
If you own a device that doesn't support Bluetooth wireless capabilities, no need to worry as there is also a 3.5mm line-in port on the speaker, so you can connect a wide variety of electronic audio and video devices.
520mAh internal battery offers up to 6hrs of playback time
Featuring a built-in 520mAh Li-on rechargeable battery, the Emie Canvas Bluetooth Speaker provides between 4 to 6 hours of playback time - perfect for all day listening. To conserve the battery, it has been designed to turn off automatically if not used for 30 minutes.
Recharge the speaker if it's running low with the included Micro USB cable. Alternately, any Micro USB cable used to charge your phone will suffice, so if you lose the speaker's charge cable you don't need to worry.
Specifications
- Speaker: 1.5 inch, 2W, 4Ω
- Frequency Range: 73Hz-11kHz
- SNR: ≥70dB
- Connectivity: Bluetooth 4.0
- Audio Input: AUX IN (3.5mm audio jack)
- Power Input: Micro USB, DC IN 5V == 1A
- Battery: 520mAh Li-Ion Rechargeable Battery
- Dimensions: 4.53 × 2.68 × 1.18in / 115 × 68 × 30mm
- Weight: 0.35lb / 160g