Additional information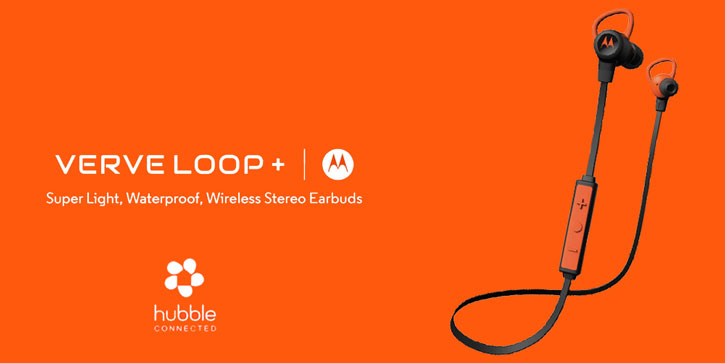 Super light weight and comfortable design
Designed to be comfortable, the VerveLife VerveLoop+ earphones from Motorola weigh in at incredible 15g, making them ultra light weight and perfect for use in the gym, out for a run or cycling to work.
IP57 sweat & waterproof certified
As the Moto VerveLoop+ are IP57 sweat and waterproof certified, you'll no longer have to worry about using earphones in the rain or during a intense training session.

Wireless Bluetooth connection with Multi-point allows for greater freedom
The Moto VerveLoop+ earphones feature Bluetooth 4.1 wireless technology,meaning you'll benefit from improved connectivity and sound quality, while being able to easily pair your devices. No need for wires or to sit directly next to your music source, instead you have the freedom to move around up to 150ft away from your connected Bluetooth device, so you can enjoy your music wirelessly.
They also feature Multi-point technology, meaning you can connect up to two devices simultaneously such as your smartphone, tablet or PC.
HD quality sound with personalised sound profiles
Featuring AptX technology, which delivers audio over the entire music bandwidth, you'll be able to listen to your favourite music in true HD quality. To further enhance your listening experience, these Bluetooth earphones also feature three different EQ presets (Bass, Brilliant & Moto Signature Sound).
Integrated controls
Designed to be easy to use, the VerveLoop+ feature an integrated control, allowing you to play / pause your favourite tracks, advance tracks as well as adjust the volume for greater control of your music experience.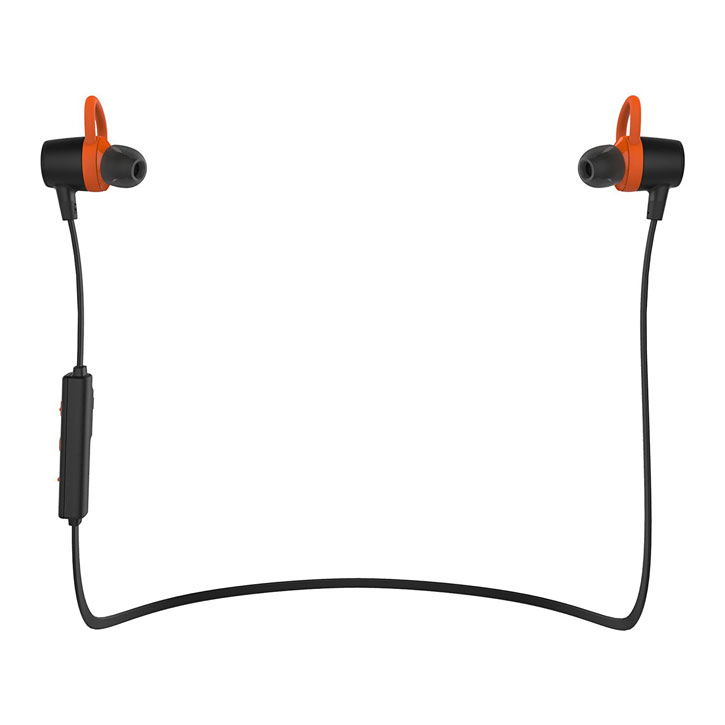 Hands-free calling
With a built-in microphone, the VerveLoop+ earphones make hands-free calls simple, meaning you'll be able to leave your phone in your pocket or bag and answer by a single click of a button.
Siri & Google Now compatible
Thanks to the integrated mic and support for both Siri and Google-Now, you'll be able to even use these earphones for voice-control.
Impressive battery life
With up to 9.5 hours of play time or up to 15 hours of talk time, you'll be able to workout for longer without having to constantly charge your headphones. To further increase battery life, the VerveLoop+ earphones have a standby time of up to 20 days.
Locate your headphones with Hubble Connected
If you ever misplace or lose your VerveLoop+ earphones, you'll be able to locate where they last were. Free to download from the App Store or Play Store, the Hubble Connected app will allow you to locate where your earphones were last connected and show you on a map.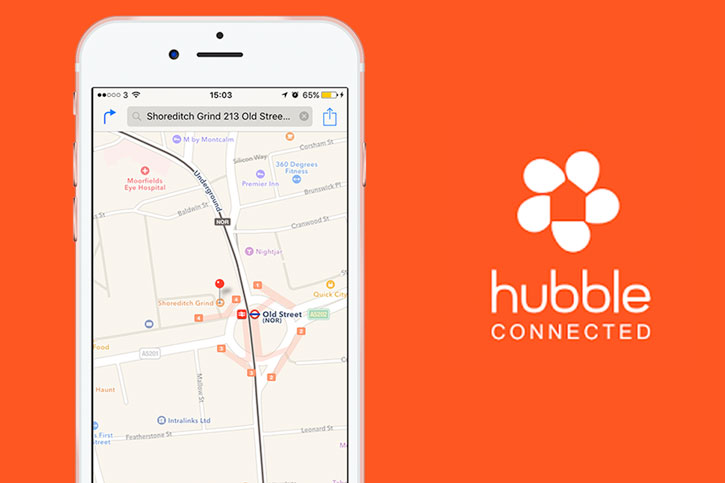 Carry case included
Included with the VerveLoop+ Bluetooth earphones is a carry case, meaning when you're not using you'll be able to keep them protected while they're in your pocket or bag.
Features and Specifications
Weight: 15g
Play time: Up to 9.5 hours
Talk time: Up to 15 hours
Standby time: Up to 20 days
Charge via: Micro USB
Bluetooth: v4.1
Supported profiles: AD2P 1.3, AVRCP 1.6, HFP 1.7, HSP 1.2, GAVDP 1.3
Range: Up to 150ft
Multi-point: Simultaneously connect up to two Bluetooth devices
Audio: AptX with three EQ presets
IP57 Sweat & Waterproof