Additional information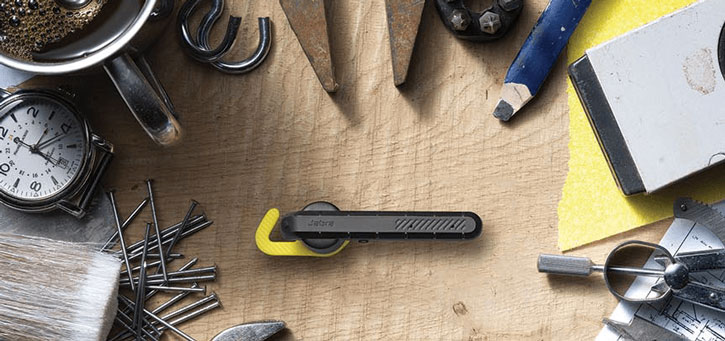 Dust, water and shock resistant
Designed for those working in the trade industry, the Jabra Steel is dust, water and shock resistant. It's tough and rugged design, ensures it is the perfect Bluetooth headset for trade works and industrial sites.
Superior sound in any environment
This Jabra Headset is the perfect way to get the most out of your busy schedule and of your calls on the go. This fantastic Bluetooth Headset delivers high quality sound in even the noisiest of environments and work sites.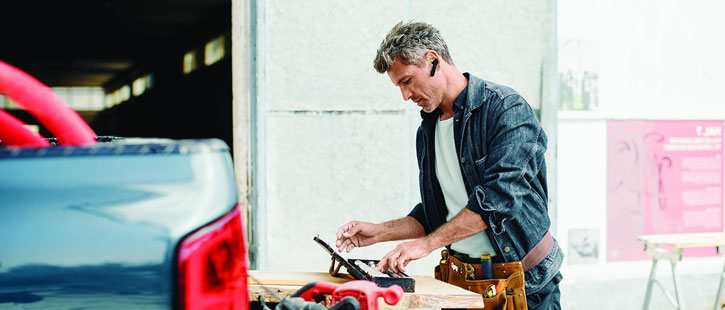 Dual mic design
With it's dual mic design, the Jabra Steel reduces background noise, ensuring you can still be heard, even in the noisiest environments, while the provided wind socks provide further protection while in extreme conditions.
Voice guidance
With dedicated voice buttons for Google Now and Siri, using your smartphone with this Bluetooth headset, could not be any more easier. The voice guidance also provides spoken battery status, as well as being able to answer and end calls with your voice.
Extra-large buttons for easy use
With the trade industry and safety in mind, Jabra have designed the Steel with extra-large buttons, meaning you won't have to worry about removing any gloves to use this headset.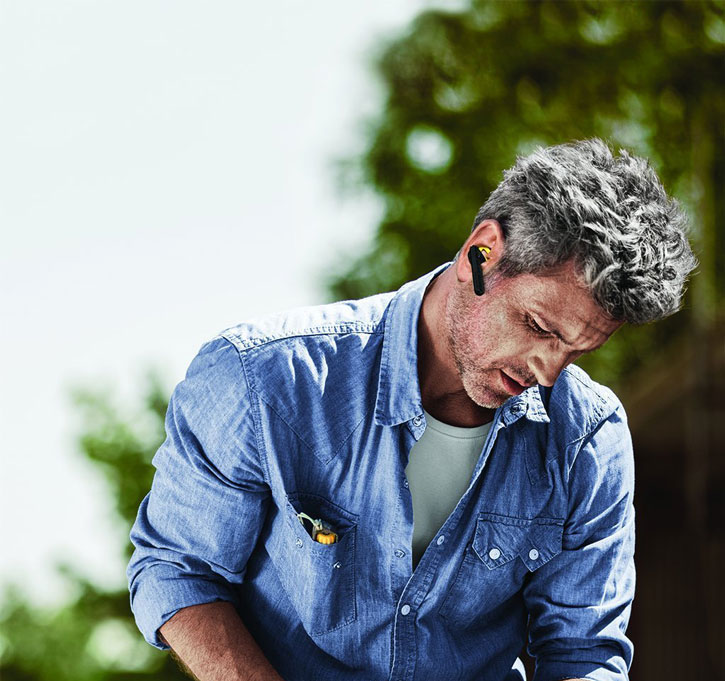 Universal Compatibility
No matter which Bluetooth capable phone you happen to have, this headset is sure to be compatible with it. That includes iPhones, Samsung Galaxies, Sony Xperias, HTCs, Nokia/Microsoft Lumias, LGs etc. You name it, this product is ideal for it.
NFC Pairing
Featuring NFC and auto pairing makes for pairing the Steel Bluetooth headset to your phone very easy. Simply turn on the Bluetooth feature on your smartphone, then select the Steel headset and you're connected; no passcode needed.
Lightweight and compact
The stylish, lightweight and discrete design aids comfort and looks fantastic. Weighing only 10 grams and fitting securely into your ear without compromising on audio.
Makes driving safe
Matching safety while driving and calls is of utmost importance. This Jabra Bluetooth Headset provides true hands-free convenience and exceptional ease-of-use, so that you can drive safely, keeping in touch and making your calls without wires and with both hands on the wheel.
Make the most of your calls
Whether at home or on the go, get the most out of your calls and your time with the Jabra Steel Bluetooth Headset. HD sound quality on all your calls, great value for money and a high quality intuitive headset is ensured. The Steel Headset delivers good performance and an appealing design - all in one package.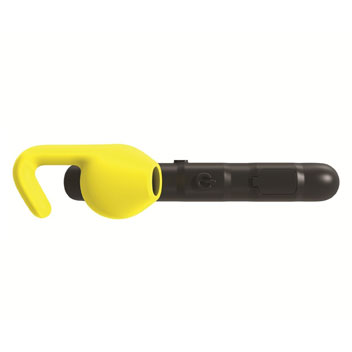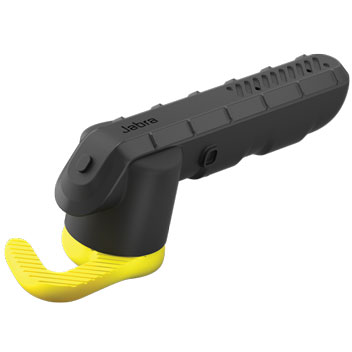 Earhook and Earbud design
With its ergonomic design - the Steel Headset gives you enhanced comfort by allowing you to choose whether to use it with or without an EarHook. The EarHooks have been designed especially for trade workers, ensuring the headset will not fall out when in use.
Specificiation
Bluetooth: 4.1
Talk range: up to 30m (98 feet)
Talk time: up to 6 hours
Standby time: up to 10 days
Charging time: Approximately 2 hours
Charging Via: Micro USB
Weight: 10g
Dimensions: 71.5mm x 15.4mm x 25.5mm (L x W x H)