Scosche StrikeDrive Reversible Fast Micro USB Car Charger - Black
Product part number: EZC12
Product reference: 58041
Introducing the Scosche StrikeDrive Car Charger. Featuring a reversible Micro USB connection, the StrikeDrive will remove the problem of having to fiddle around when inserting your Micro USB cable into your smartphone's charging port.
"Perfect"
Most useful customer reviews
23 April 2016
Perfect
Perfect to use in my car. No cable annoying as on the models where he is at the end of the adapter. And the reversible micro USB is very easy to use.
1 Reviews
|
Write a review
---
Additional information
Reversible Micro USB connection
Inserting a Micro USB cable into a device's charging port can be one of the most frustrating activities known to man. You line it all up and go to insert the cable, only to find out you have the Micro USB connector the wrong way around! Well this problem can be resolved with the Scosche StrikeDrive Reversible Micro USB Car Charger.
Featuring a reversible Micro USB connector now means you won't have to worry about which way you insert the Micro USB cable into your device's port, as you can now be sure you'll have it the right way around everytime!

Fast charging technology
Not only does the Scosche StrikeDrive feature a reversible connector, it also features fast charging technology. Providing 2.4A (12W) of power, you can charge your devices at the fastest speed possible. Optimised circuitry means less powerful devices will still charge safely.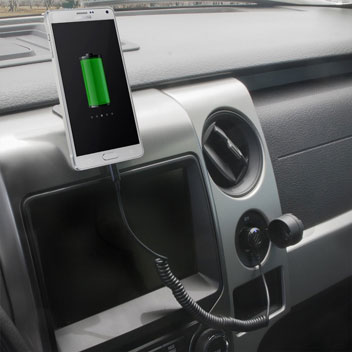 Designed for Micro USB devices
Designed to connect to Micro USB devices including smartphones, tablets, MP3 players and much more to any USB port or USB charger.