Additional information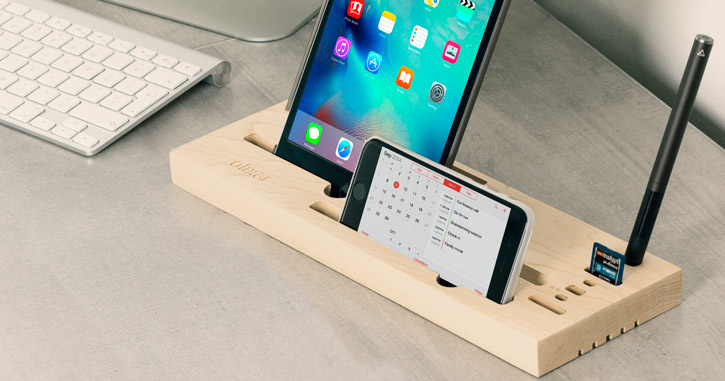 Beautifully crafted design from maple wood
Carefully crafted from real maple wood with the highest quality, the Olixar Multifunction Desk Station will fit in perfectly when placed on your desk. With it's strong and sturdy design, it is a great accessory for your tablet and smartphone.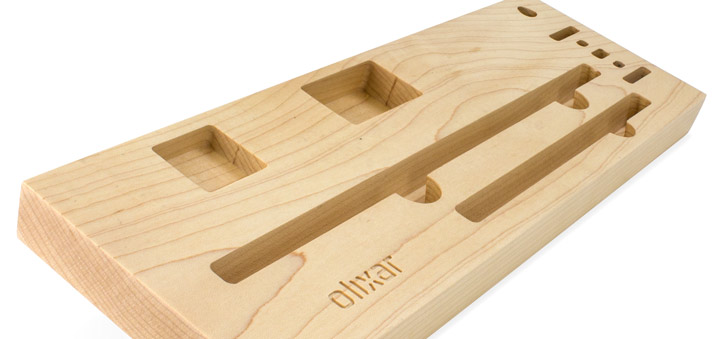 Keep your desk organised
The Olixar Tablet and Smartphone Multifunction Desk Station is the perfect accessory to keep your desk and work area organised. Featuring slots for your tablet, smartphone, stylus and charging cables, no longer do you have to worry about docking or charging multiple devices. The Multifunction Desk Station allows you to dock your tablet and smartphone in either landscape or portrait, meaning you won't have any issues using them.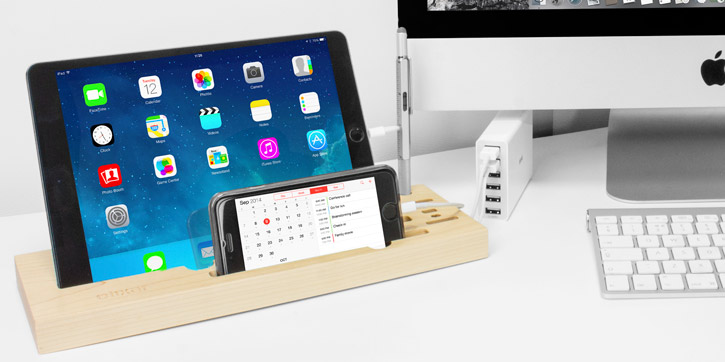 Universal design for tablets and smartphones
The carefully crafted slots allow for a range of devices to be held, including e-readers, tablets and smartphones. From Amazon Kindle models, iPads to almost any phone, the Multifunction station provides you with freedom and ensures you are not limited to which devices you can dock.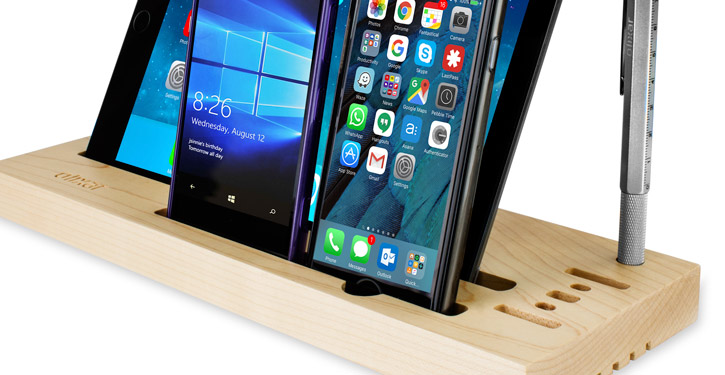 Slots for stylus and charging cables
Like many people with multiple electronic devices, you've probably got a mess of tangled wires you have to pick your way through every time you want to charge your phone or tablet. With the Olixar Multifunction Desk Station you can forget about the mess of multiple cables, as it features slots for your charging cables and stops them from getting tangled. The station even features cut-outs for the tips of the cables to be placed into.
In addition to the cable management, there are also cut-outs to place your stylus into.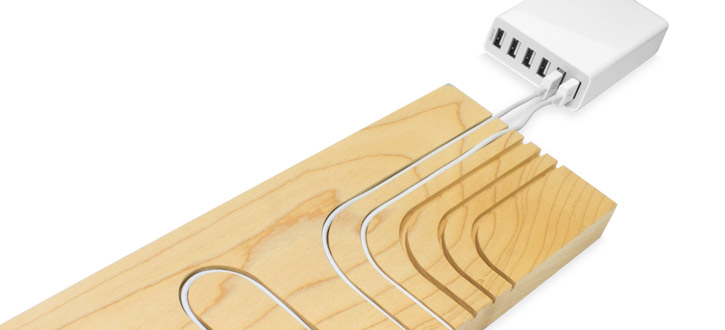 There are no reviews for your native language. Please select an alternative filter above.
Average rating 4,0 given by 2 customers | Write a review
Anonymous
Unknown
28 July 2017
Sr
Buen producto. Quizás la madera podría venir barnizada
Translated from Spanish
0 out of 0 found this helpful
Did you find this review helpful?
---
Reboul
Maisons alfort
15 January 2017
iPad Pro 12.9
Mitigée
Cest un très beau produit très pratique, juste dommage que mon iPad Pro 12.9 ne puisse pas rentrer en mode payasage jai donc du allonger la fente ( cela rend très bien) mais j'aurais souhaiter les mesures des fentes dans la description du produit ( peut être est ce moi qui n'ai pas vu cette info ) mais dans ce cas cest que cette info n'est pas facilement visibles
Translated from French
0 out of 0 found this helpful
Did you find this review helpful?