Kenu Dualtrip Fast Car Charger - Black
Product part number: DT1–KK–NA
Product reference: 56401
Keep your tablet and phone charged at the same time while travelling with this 4.8 Amp, fast high power, dual USB car charger by Kenu.
Additional information
Two high powered 2.4A USB ports
Designed to keep your devices fully charged while commuting or during long car journeys - the Kenu Dualtrip USB fast Charger features a high powered 4.8A output, which ensures all of your devices have sufficient battery life.
When both ports are in use 2.4A will be delivered to each port, making the Dualtrip perfect for charging devices simultaneously.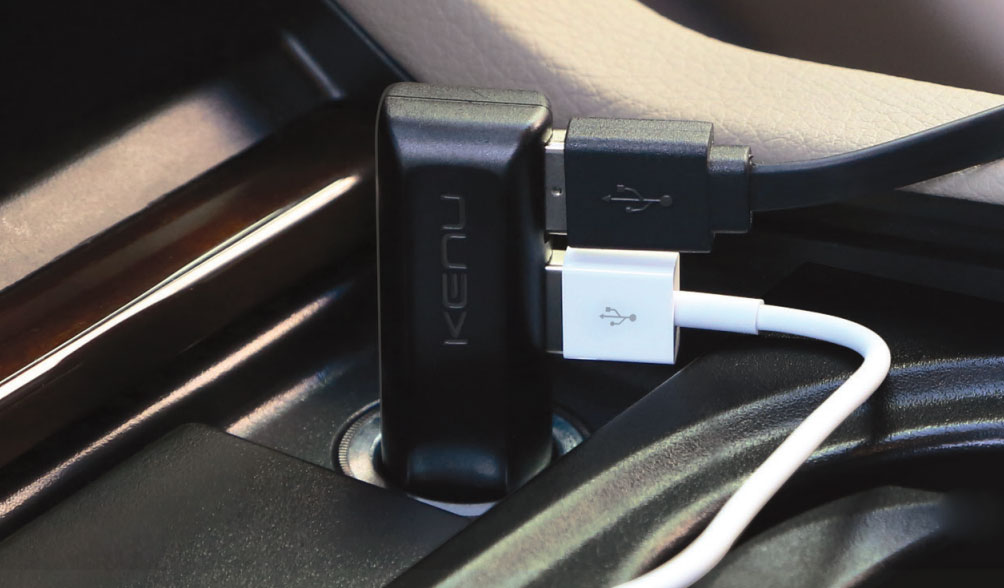 Universal compatibility
As well as supporting the charging of your iPad or iPhone, each port can charge a smartphone, tablets or USB gadget including Bluetooth speakers. This means that while on the road, you can keep both your tablet and smartphone fully charged for important business meetings or simply for personal use.

Slim and sleek and manufactured to a high quality
The slim and sleek design means that it's easy to swap between cars and is also simple to store away. Furthermore the shape of the Dualtrip has been engineered to ensure it stays cool and prevents overheating, making it one of the fastest and safest ways of charging your devices.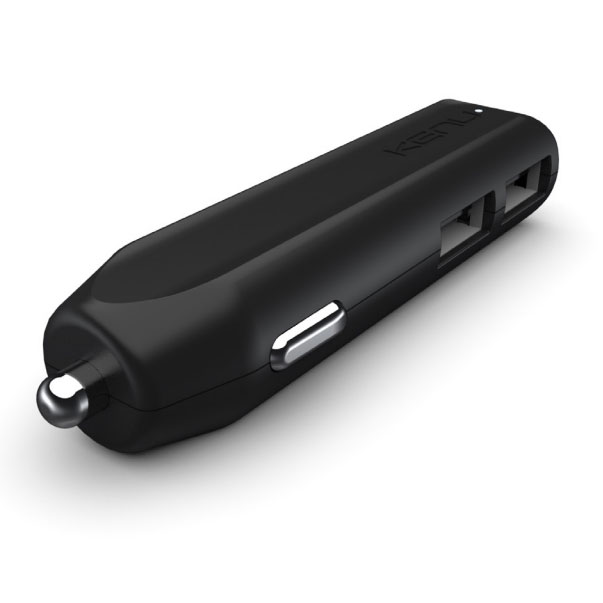 To fully understand the benefits of fast 4.8 Amp chargers please read our in depth blog article
Technical Specifications:
Power: 24W
Output: total 4.8A