Most useful customer reviews
Renato Giazzi
Old Windsor
13 January 2017
Fife star well deserved
I can hlglyrecommend the galaxy port ..
Mike Paulden
Devon
iphone 5
28 January 2016
Perfect iPhone Holder At Last
Best Charging Stand for iPhone No wobbles stands very solid in place and has no problem with a case on, very sturdy, plus 3 shelves at the back for storage. very smart looking on the desk, and a choice of colours (Pity No White though) and the Bonus is it holds your Tablet perfectly
26 April 2017
Dreadful instructions.
I agree with Jeff's review. The instructions are a joke. I think that they would be better printed in invisible ink, then very few customers would be able to assemble the product at all, requiring it to be returned. Resulting in no sale for the manufacturer.
30 Reviews
|
Write a review
---
Additional information
Desktop dock for easy viewing of notifications
When your smartphone or tablet is placed on the Verus Charging Stand, it provides a comfortable viewing angle to view any notifications that may appear.
View who is calling you, spot when you have a text message from a loved one, see straight away when you have received an important work email or just to keep an eye on any incoming sports results - thanks to the Verus i-Depot, you can view all of these notifications and respond if required all within easy reach. With a 75 degree viewing angle, you can view all of your notifications in comfort.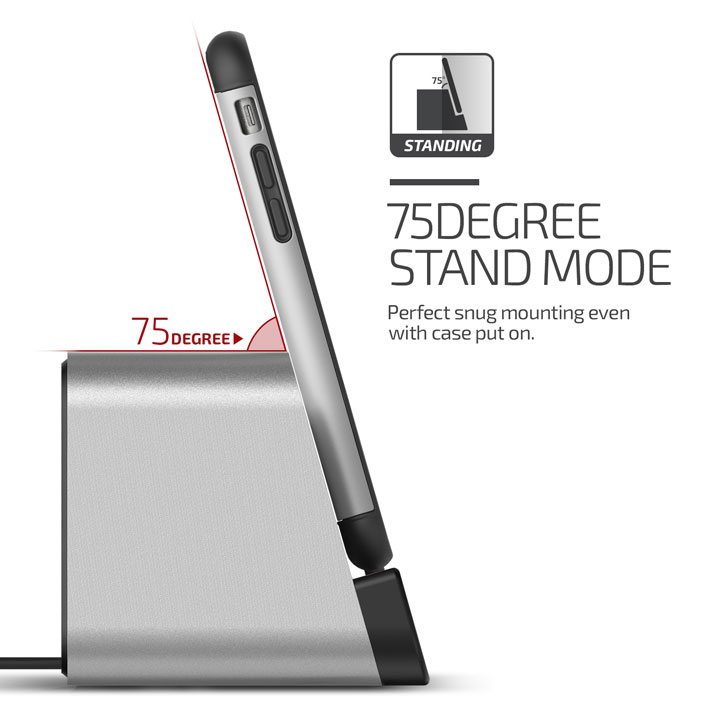 Charge and sync your smartphone or tablet while docked
This attractive dock supports simultaneous charging and syncing of your smartphone or tablet, so you can easily transfer files from your computer to your phone (and vice versa) while your device is being charged at the same time. Simply connect the dock to a PC or laptop using your own Lightning cable to begin charging and data synchronisation.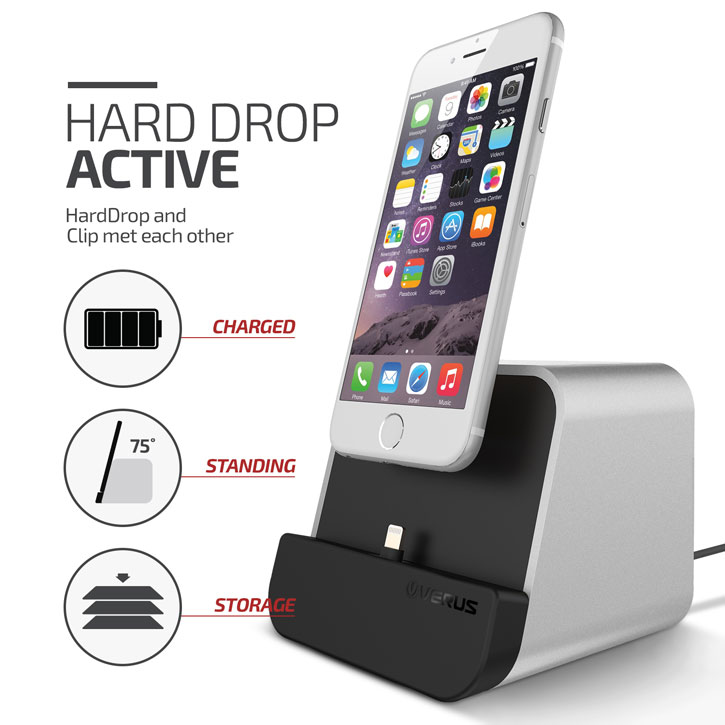 Stylish, modern design
The Verus i-Depot is aesthetically pleasing and won't look out of place on your desk. Providing a convenient location to rest your smartphone or tablet, the dock maintains the impressive look of your device while providing rich functionality.
Case compatible
The dock features a large enough clearance so that you can place your phone in the dock with or without a slim case attached and it will still provide your device with a snug fit. This means that you won't have to sacrifice protection over function when using the dock.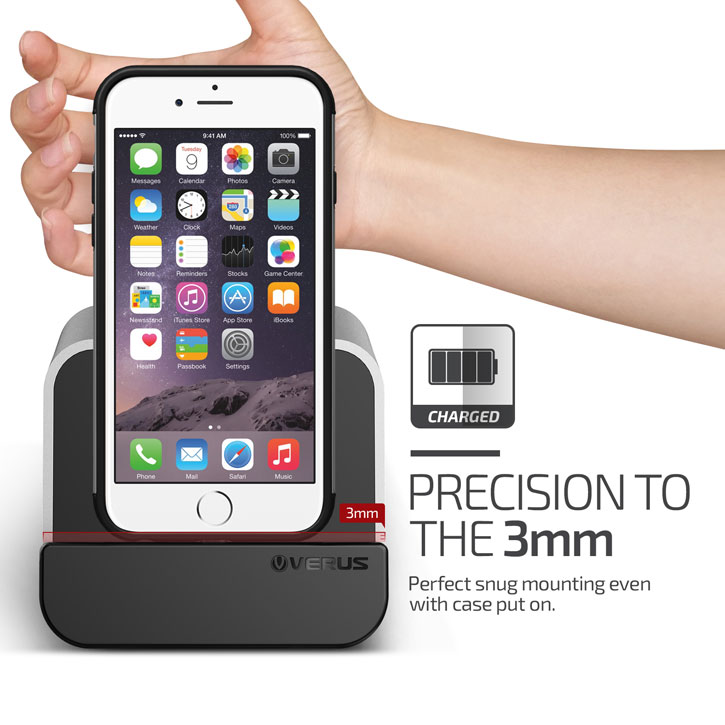 Smartphone and tablet compatible
Mount your smartphone or tablet within the Verus i-Depot, so you know exactly where it is and calm in the knowledge that your device is in a safe and secure location.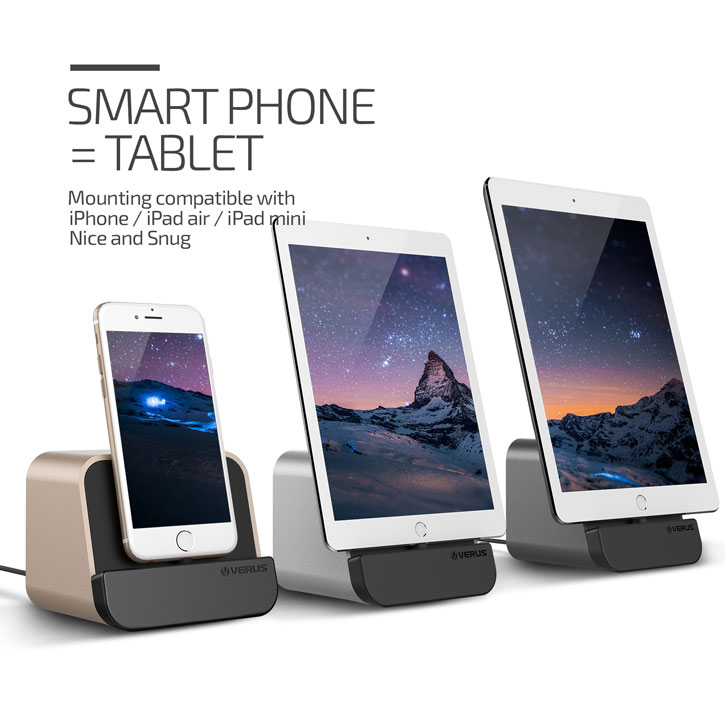 Micro USB and Lightning cable holders included
Complete with interchangeable cable holders for Micro USB and Lightning cables, the Verus i-Depot allows you to conveniently dock your Apple iOS or Android compatible phone easier than ever.
Storage for business cards and more
At the rear of the charging stand is a convenient place to place your business cards and other small items, so you always know where they are when you need them the most.