OtterBox Strada Series Samsung Galaxy S6 Leather Case - New Minimalism
Product part number: 77-51739
Product reference: 53516
A sophisticated lightweight black genuine leather case, the OtterBox genuine leather wallet cover offers perfect protection for your Samsung Galaxy S6, as well as featuring slots for your cards, cash and documents.
"Just Perfect!"
"Stylish and Functional"
"Nice"
Most useful customer reviews
Paul
Macclesfield
Samsung Galaxy S6
28 November 2016
Just Perfect!
Bought this for my new S6 and I'm really delighted. I'd had three different cases for my old S3 and none were as good as this. It's hard to add to the excellent review by PJ Harrison, but I would just mention that the all-round protection includes the sides of the phone and that the on/off and volume up/down controls are therefore actioned by pressing soft rubber buttons on the outside of the case. Takes a couple of goes to get used to, but is all part of the well thought out design. Brilliant!
24 November 2016
Stylish and Functional
This case is beautifully made and the design is exceptionally clever and provides excellent protection. The phone fits snugly in a black molded frame made of a robust composite material which won't wear or fray and this provides full drop protection. The front and back of the case is smooth genuine leather with subtle stitching detail and has a pleasant feel. The various apertures for charging points cameras etc are all very neat and accurate. The leather sides are also reinforced so wont bend and yet the case as a whole is slim and compact. Inside there is a grey suede feel lining with a small ticket pocket that would take a credit card but not designed for loose change. The front is held down seamlessly and securely by a hidden magnetic closure. In summary the Otterbox Strada is a classy, understated design. Great quality, beautifully made and a very pleasing tactile product to hold that fully protects your S6.
barrie
eastbourne
samsung galaxy s6
2 August 2016
Nice
This is a lovely cover looks really smart I am very pleased with it and the service from mobile fun
21 Reviews
|
Write a review
---
Additional information

Genuine leather
This genuine leather wallet case keeps your Samsung Galaxy S6 secure and enclosed in a protective cover, while remaining stylish for all to admire. This is a premium quality case with an executive style designed by the company renowned for protecting your device... OtterBox, leaving no doubt as to its quality and phone protection.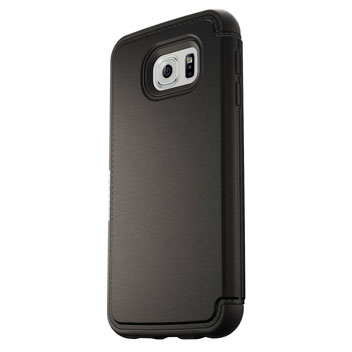 Sophisticated protection for the Samsung Galaxy S6
Underneath the sturdy and stylish genuine leather casing is a strong housing that will keep your handset safe and protected. Just pop your phone into the case and it will sit comfortably within its soft gentle surroundings.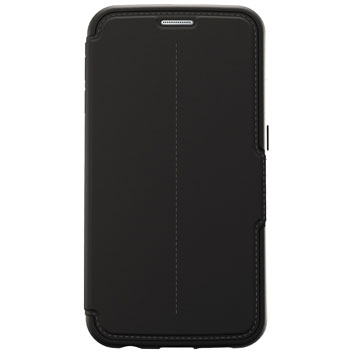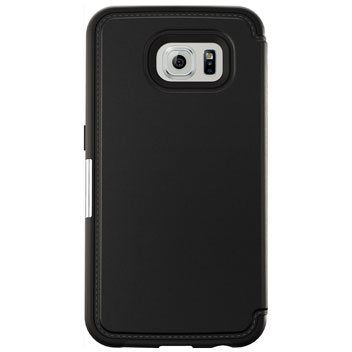 Screen cover to protect your display
Not only will the back and edges of your Samsung Galaxy S6 be protected, but the screen also with this soft leather folio-style case that wraps around your phone's display - keeping it safe from harm when not in use.
Slot for your credit card
This thoughtful design has it covered with inner pouches specially designed to hold credit cards, cash, store cards, driving licence or anything else of similar size. It also features a document pocket for anything larger. So you can leave your old wallet at home as this case has it all covered.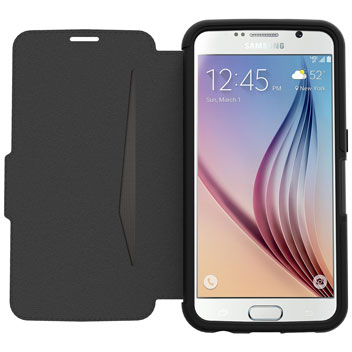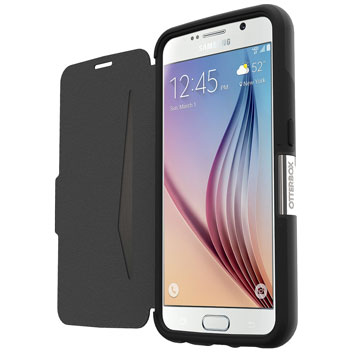 Designed specifically for the Samsung Galaxy S6
As this Strada Series case by OtterBox is designed specifically for the Samsung Galaxy S6, you can be sure of a perfect fit and access to all of the device's ports and features.