Griffin Survivor Samsung Galaxy S6 All-Terrain Case - Blue / Black
Product part number: GB41130
Product reference: 53038
Built to UK and US military specifications and independently tested in extreme conditions, the blue / black Griffin Survivor tough case for the Samsung Galaxy S6 provides peerless protection.
"'Bulletproof'"
"Indestructible for the Destructible"
Most useful customer reviews
Sam
Manchester
Samsung Galaxy s6
24 January 2016
'Bulletproof'
This case will definitely protect the phone against every normal situation. It encases your phone in thick solid-feeling rubber-like material that makes it less slippery yet still retains the exterior functions like the volume buttons which don't feel inhibited by the case at all. The only negatives are that you will loose most of the styling and the cover for the charging port is a bit fiddly to open but otherwise it's very rugged, solid and reassuring in a phone so thin and light. Expensive but worth the money.
Philomena Whitehead
West Midlands
Griffin Survivor Samsung Galaxy S6 all-Terrain Case
14 August 2015
Indestructible for the Destructible
It is no exaggeration to say that my son breaks anything and everything! So when he got his Galaxy S6 he asked me to buy him a phone protector case that would survive nearly anything. As I was unsure which one to buy I rang up and spoke to a lovely young girl at Mobile Fun who recommended the Griffin Survivor case. Suffice to say he still has the phone so the Griffin case is clearly doing something right. My son say's so too! Recommended by mum for clumsy son.
17 Reviews
|
Write a review
---
Additional information
Made to U.S and U.K military standards
The Griffin Survivor is one of the most protective cases built for the Samsung Galaxy S6. Tested and certified to meet or exceed US Department of Defence Standard 810F and UK Department of Defence Standard 00-35, Griffin's Survivor Case is designed from the inside out to protect your Samsung Galaxy S6 from extreme conditions... Dirt, sand, rain, shock, vibration and a host of other environmental factors.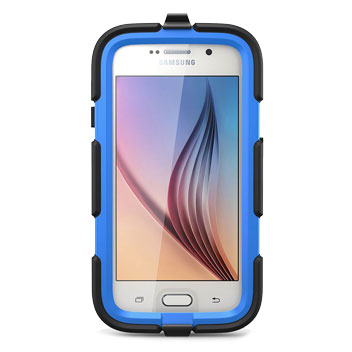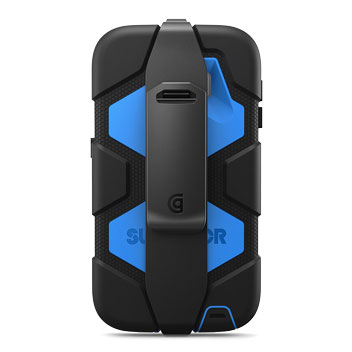 Rigid internal frame protects against shocks and drops
Survivor is built on a shatter-resistant polycarbonate frame clad in rugged, shock absorbing silicone. The Survivor has been tested to protect a Galaxy S6 from a drop on a flat concrete surface from a 1.8m height. Additionally, sealed ports prevent dust and sand damage typically caused to the dock connector, headphone port, hold switch and volume controls.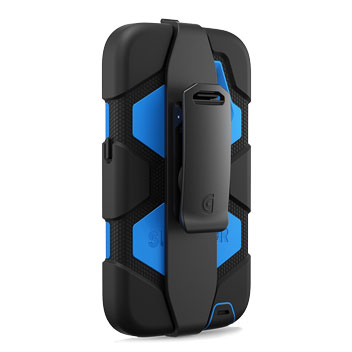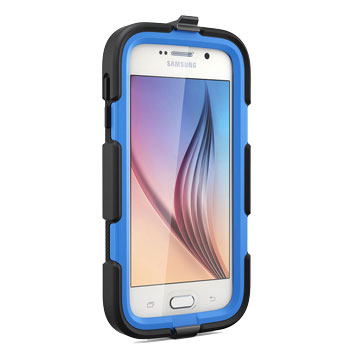 Includes a heavy-duty detachable belt clip
The Griffin detachable heavy-duty clip can be securely fitted over the Survivor case to hold your Galaxy S6 to a belt or bag strap.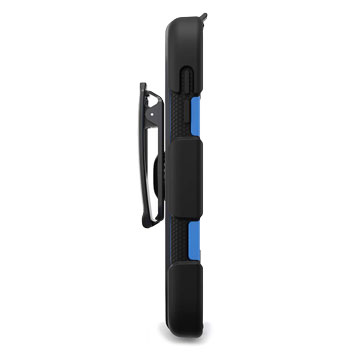 Integral display shield deflects wind and rain
A built-in screen protector seals your multi-touch display from the outside environment and exceeds in protecting against rain damage (200mm for 1 hour).
Internal silicone cladding adds extra shock absorbency
The internal silicone layer to the Griffin Survivor not only protects your phone from impacts, but it also prevents damage caused by vibration, tested at 20 to 2000Hz for 18 hours. This means it is exceptionally great for use within industrial environments.