Additional information

Adds a great layer of protection
Made from a high quality, tough material the Lace Case offers excellent protection against scratches and minor impacts.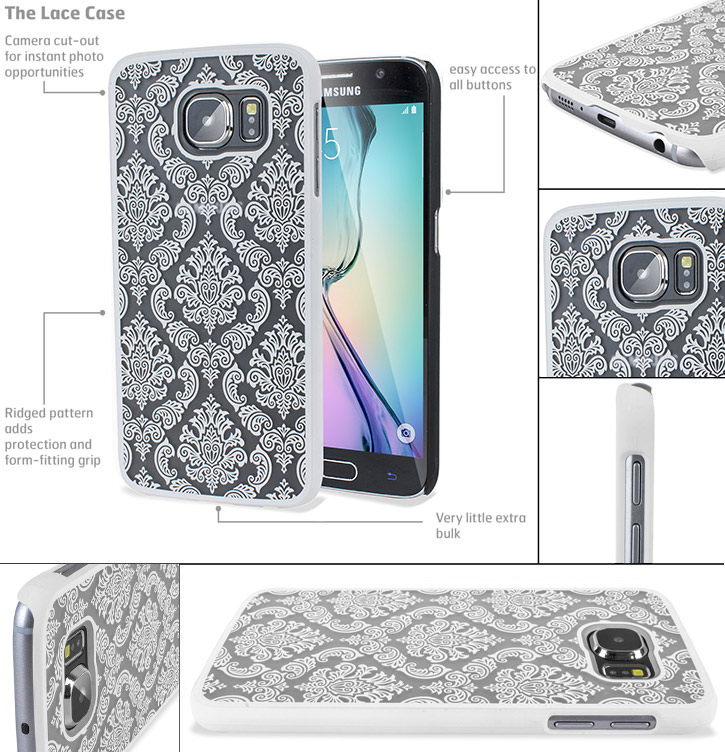 Beautiful lace pattern
The clear design of the case allows the original colour of your device to shine through while also adding an extra touch of class. The ridged pattern also improves grip on the Samsung S6 and the beautiful lace pattern will be admired my your family, friends and work colleagues.
Slim and lightweight
As this case is designed specifically for the Samsung S6, it fits like a glove - adding no bulk and remaining thin and lightweight.
Made for Samsung Galaxy S6
This case is designed specifically for the Samsung Galaxy S6, so you are guaranteed a perfect fit. It features cut-outs for the volume control and power button, so you can easily access the full functionality of the phone while it's in the case.