Most useful customer reviews
Linda Ashmead
Telford
Smsing Galaxy S6
7 December 2016
S6 SCREEN PROTECTOR
This os an excellent quality product. Very easy to apply and all the necessary kit to do so expertly. I would highly recommend this item for anybody requiring a sturdy screen protector at quite a reasonable price.
SteveM
Unknown
Samsung Galaxy S6
15 February 2016
Ideal product
Easy to apply (as screen protectors go), fits perfectly, need I say more? Well ok then... You get 1 or 2mm of gap between the phone's bezel and the edge of the protector, but if you use a case as I guess most do, that gap is unnoticeable. Plus, if it were shaped to go right to the edge, it would be a nightmare to fit correctly! Good value for a branded product.
Ken Tye
Newcastle upon Tyne
Samsung Galaxy S6
25 January 2016
GREAT
This screen protector made by Samsung is a perfect fit. Your fingers slide around with no problems. Easy to fit . delivery was quick it came with the screen protector.
21 Reviews
|
Write a review
---
Additional information

Protects your smartphone screen from scuffs and scratches
Manufactured by Samsung, these specialised screen protectors for the Galaxy S6 help to keep your phone in top condition by protecting the screen from scuffs and scratch damage. The tough film layer creates a durable and hard-wearing barrier that will resist the rigours of everyday use.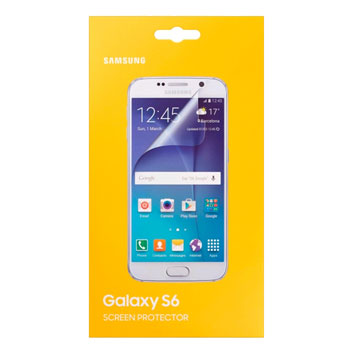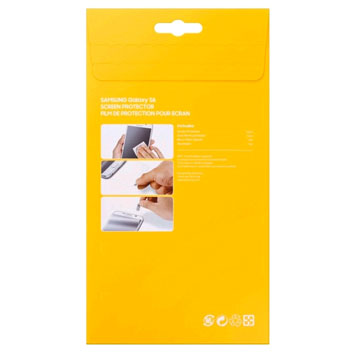 Easy to apply and leaves no sticky residue when removed
The Samsung screen protector for the S6 is incredibly easy to apply, especially as it is custom cut for each specific handset. Simply give the screen a thorough wipe, line up the screen protector with your phone and gently place down from one side to the other, using the application card to smooth out any bubbles. After application you will notice that the screen protector is virtually invisible.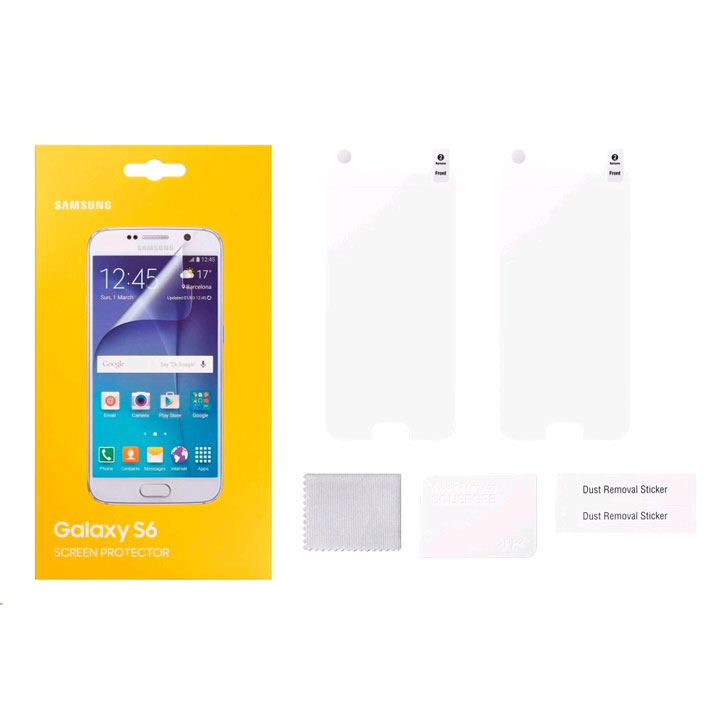 Provides invisible protection while maintaining screen clarity and sensitivity
While it's important to protect your screen, it's also vital that the screen protector does not hinder your smartphone use by clouding the screen or decreasing the sensitivity of the touchscreen. Samsung screen protectors are specially designed to provide optimal clarity when used in conjunction with your Samsung handset, while also being thin enough to keep your touchscreen in perfect working order. Once applied, you won't even notice the Samsung screen protector is there.
Official Samsung product
With this being an officially licensed product, you can be assure of a perfect fit as well as the highest quality being used, making this product the ideal screen protection for your new Galaxy S6.
Includes 2x screen protectors for twice the protection
The pack includes not one, but two screen protectors. This ensures you have twice the protection for your phone. When you wish to remove the first screen protector should you pick up any unsightly marks, with this twin pack of screen protectors you have a second to replace it.