Most useful customer reviews
Buffalo Gough
Lowestoft
Bluetooth wireless reciever
10 March 2017
A great buy to be wireless
If like me you brought yourself a good set of headphones for your iPhone and now feel you can't cope without them now the audio socket has gone to the great socket in the sky - treat yourself to this cheap cure to your wireless blues. You can keep your good headphones you treated yourself to AND have the latest Apple iPhone...
Brian Thomas
Bexleyheath
bluetooth wireless receiver
10 March 2017
Excellant value
excellant value ,well made,easy to set up/use.will clip on to shirt,waistband etc ,no dangeling wires to get snagged.
John Rose
Lincolnshire
Moto G 4GEN
9 March 2017
Good
Does what is says and very well
11 Reviews
|
Write a review
---
Additional information
Love music loud? Transform any 3.5mm supported music devices for wireless music playback
The Veho SAEM S4 Bluetooth Adapter enables wireless music streaming to any headphones or speakers with a 3.5mm aux port/jack. This is ideal for turning your devices into wire-free music playback systems including headphones, car stereos, stereos and even home HiFi systems.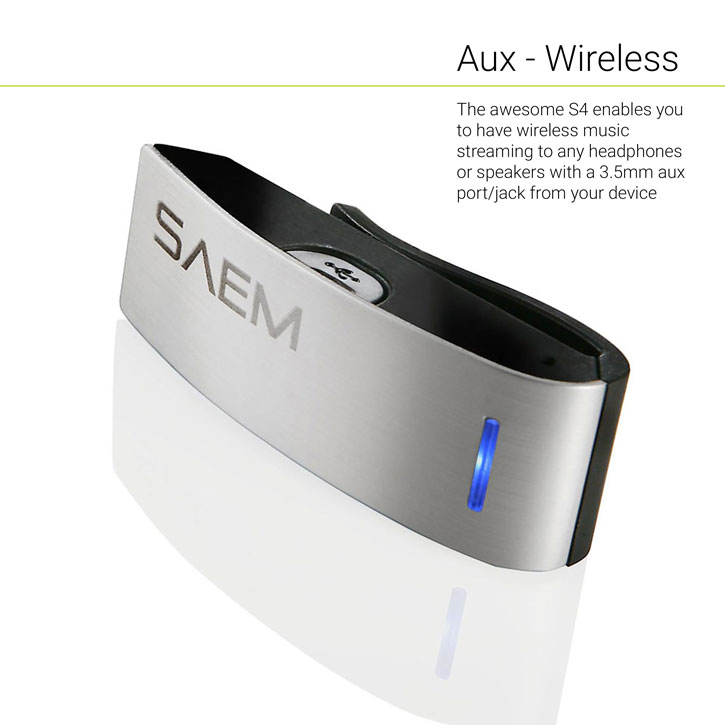 Small, lightweight and clips onto your clothing so you can take it anywhere
The Veho SAEM S4 Bluetooth Reciever is designed to be taken everywhere you go, it is both small and lightweight so you'll hardly notice it's there. It features a sturdy clip on the back so you can attach it to your clothing for easy access. The easy-grip controls let you manage your music and calls simply and quickly.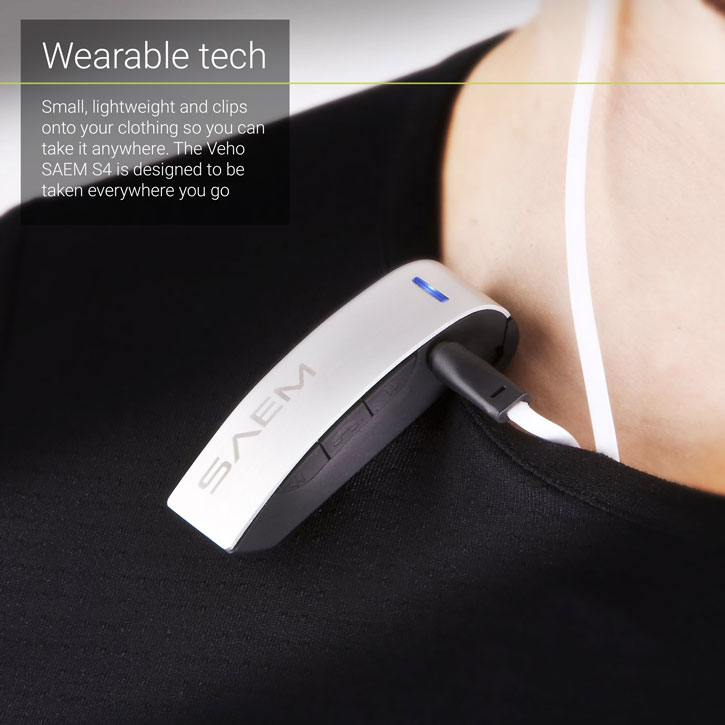 Wirelessly stream and control music/calls from your phone or tablet via Bluetooth
Designed to allow greater freedom when listening to your music, the SAEM S4 Bluetooth adapter is a Bluetooth enabled device, which connects with the majority of mobile phones, tablets and computers. Once paired, you can use the SAEM S4 to wirelessly stream and control your music, as well as take calls hands-free. This means you're free to listen to your tunes and handle phone or VOIP calls at home or on the go, without worrying about being tethered to any device.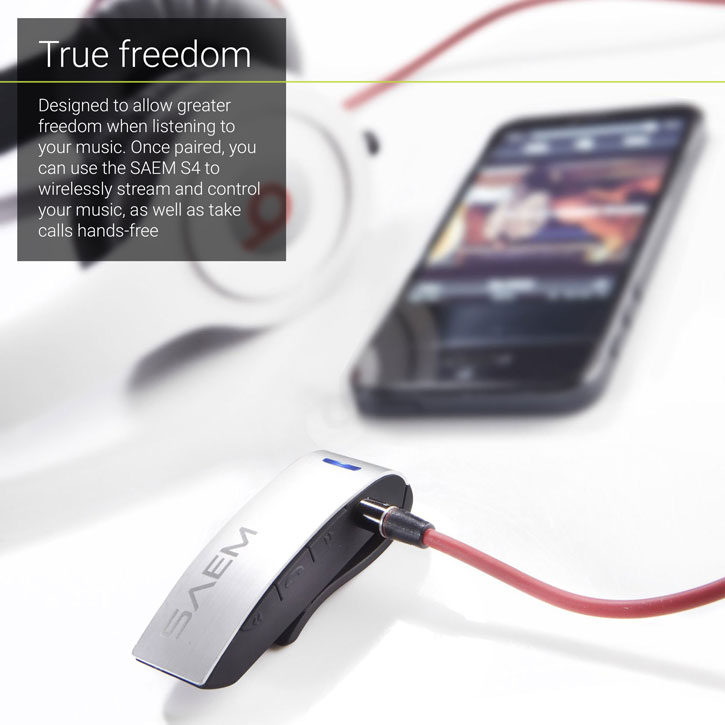 Integrated controls for effortless music playback and call handling
Featuring intuitively designed controls built into the headset, the Veho S4 allows you to quickly and efficiently skip between tracks as well as answering incoming calls all without ever having to touch your phone.
Standard 3.5mm port lets you use the any pair of headphones or connect to other 3.5mm devices
A standard 3.5mm headphone jack can be found at the side of the Veho SAEM S4. This means you can use your own pair of headphones or connect a 3.5mm to 3.5mm cable to the S4 and your car's stereo, giving you the freedom to listen to your tunes however you like.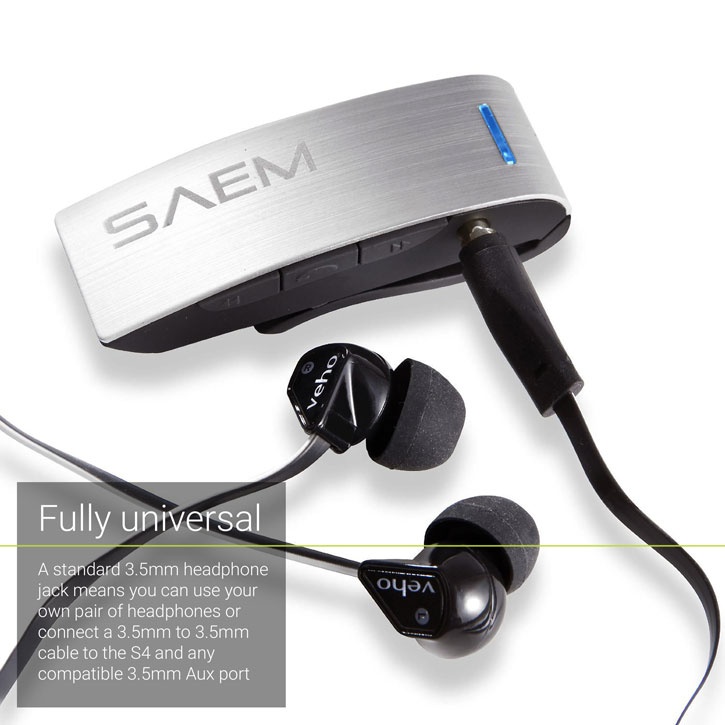 Integrated microphone lets you take phone calls hands-free
Not only is the Veho SAEM S4 a great stereo Bluetooth Receiver, it also features an integrated microphone so you can take and make calls without having to touch your phone. The SAEM S4 works as the perfect hands-free car kit, thanks to its voice dialling capabilities. The auto-call interrupt feature built-into the S4 ensures that important calls are never missed.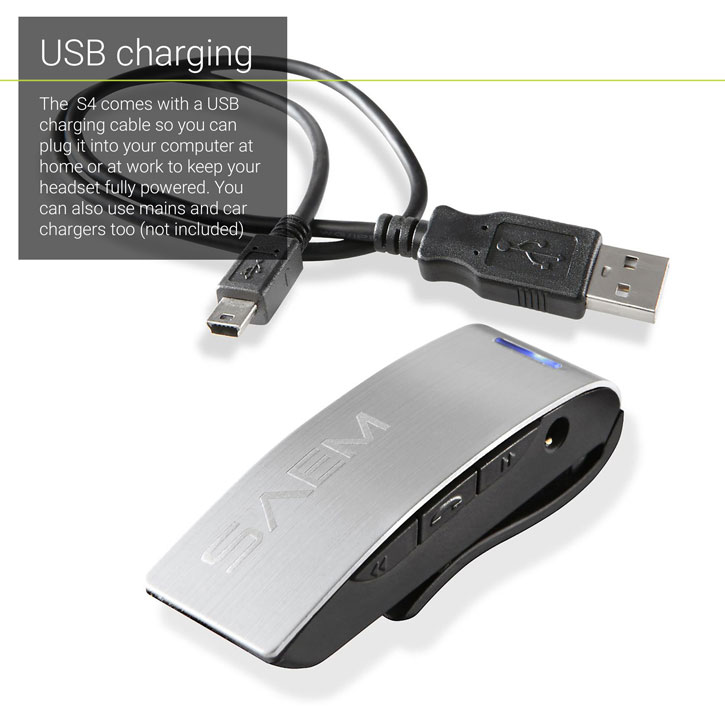 Includes USB charging cable so you can charge wherever you are
The Veho SAEM S4 comes with a USB charging cable so you can plug it into your computer at home or at work to keep your headset fully powered. It is also compatible with a USB mains charger adapter or a USB car charger adapter for even more power options.
Please note: due to the Veho SAEM S4's integrated microphone, using headphones with an in-built mic may cause compatibility issues.