Spigen Ultra Hybrid iPhone 6S Plus / 6 Plus Bumper Case - Black
Product part number: SGP10898
Product reference: 49152
Protect your iPhone 6S Plus with the unique Ultra Hybrid black bumper from Spigen. Complete with a clear back and air cushion technology to show of and protect your iPhone's sleek modern design. Also Compatible with the iPhone 6 Plus.
Additional information
Bumper-style allows you to see the iPhone 6S Plus / 6 Plus's good looks
The bumper style of this iPhone 6S Plus / 6 Plus case means that you are still able to see the majority of your gorgeous Apple iPhone at all times. With its stunning hybrid design, it is the perfect blend of a bumper and a full enclosure case.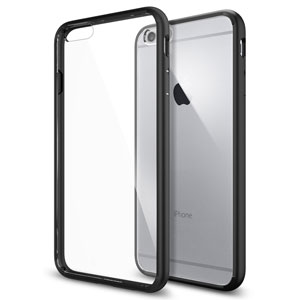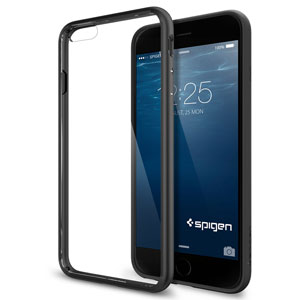 Advanced Shock Absorption Technology: Air Cushioned 4 corners
The Ultra Hybrid case for the iPhone 6S Plus / 6 Plus offers the ultimate advanced shock absorption technology with its 4 air cushioned corners that protect your iPhone 6S Plus / 6 Plus from harm.
Keeps your phone slim and light
Thanks to the bumper design, your phone won't have added bulk - helping to keep your iPhone 6S Plus / 6 Plus as slim and light as it was originally designed to be.
Easily access all ports, controls & connectors
The case also features cut-outs for the ports and features of the iPhone 6S Plus / 6 Plus, including the dock connector and camera.