Most useful customer reviews
14 April 2016
Never go flat agan
This bundle is ideal for all your gadget needs....superb 2000mAh powerbank ensures you will never be without battery...And the option to recharge on the go...perfect....Fast delivery and an easy transaction.... 5 *****
Alan Taylor
Surrey
Samsung Galaxy Alpha
9 January 2015
The Ultimate Micro Charging Pack
If you have to charge it with a Micro USB Charger then look no further, At home either from the mains or using a USB Port on your laptop or PC, In the car using the cigar/cigarette lighter/12v socket or even out and about no where near any of the above, it doesn't matter you CAN charge it! A genuine at home mains charger with a powerful 2.1A output. Three, yes Three Micro USB Cables. In car charger with two outputs 1A and 2.1A suitable for powering a Satnav and charging your phone at the same time. Finally a portable power bank which will charge your devices Fully with an added small LED torch in case of emergency. Buy for yourself or a gift you will love it, guaranteed, what are you waiting for.
Anonymous
Lancashire
Samsung S5
7 January 2015
Versatile
This small bundle is very comprehensive and enables you to cover every option that might arise when the charging of your device becomes necessary. All locations are covered - home and vehicle. When neither of these are available the handy rechargeable battery comes to the fore. This small but powerful unit is fitted with a torch so when all power and lighting is unavailable fear not, you can not only charge your phone but see to do it. There is even a choice of connecting leads. This compact unit is a must and is extremely attractively priced.
14 Reviews
|
Write a review
---
Additional information
The Ultimate Micro USB Charging Pack
If you own a Micro USB device - you will understand the importance of ensuring your product is fully charged. Never miss an important phone call, send that last minute email and use all of the battery sapping apps in comfort in the full knowledge you have all of the equipment you need to ensure your device has enough charge wherever you are.
The pack comes complete with 4 essential items for your Micro USB device including:
Portable power bank
Mains power adapter
In-car dual USB charger
3x Micro USB cables
Portable power bank for additional charge on the go
With 1400mAh, you can ensure your smartphone survives the day and even better you can carry this must have accessory in your pocket or handbag. Surf the web, check your email, send a text message and make a phone call in the secure knowledge that if your phone battery is low, you can boost the power with your trusty 1400mAh Portable Power Bank.
You finally have the freedom to charge your devices anywhere you are, in one compact and stylish accessory.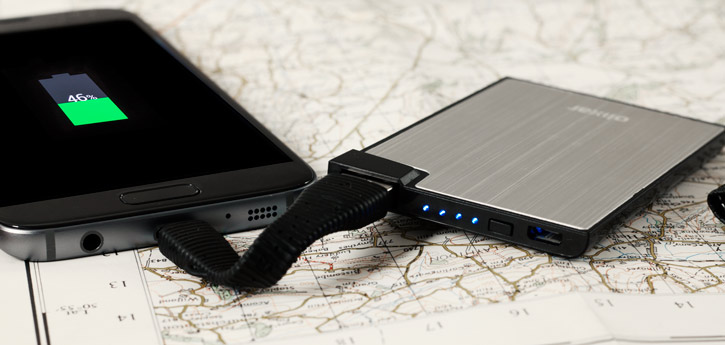 USB mains power adapter for at home or the office
Designed for fast recharging, the USB 2.4A mains power adapter will ensure your smartphone or tablet with a Micro USB port is fully charged when at home or in the office.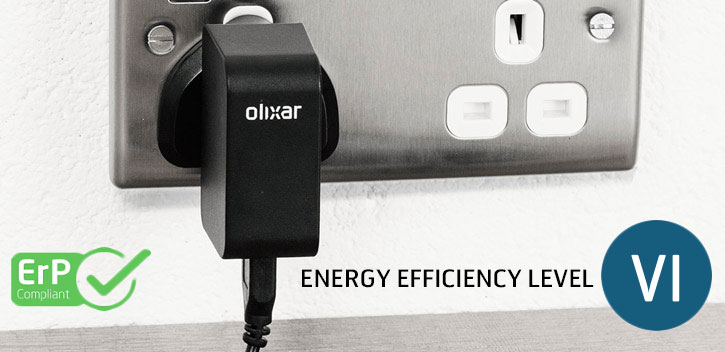 In-car super fast dual USB charger
Charge your device at a super fast rate and even recharge your tablet with the in-car charger. With its specialised 2.1A output, your tablet can be recharged even in the car and your smartphone will charge far quicker than the standard charger that comes with the phone.
Compatible with both cars and lorries, 2 USB ports are available so you can charge two devices at the same time. This means you can charge your phone and a tablet simultaneously, without the need to choose one or the other. What better way to ensure both your devices are fully charged when away from home.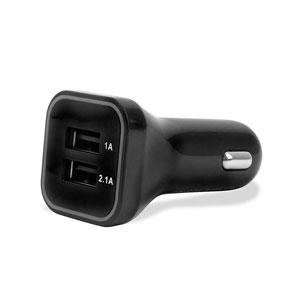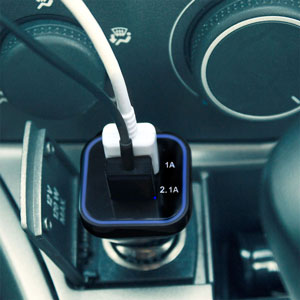 3x Micro USB charge & sync cables
With all of this Micro USB goodness, you may need a Micro USB cable yes? Well actually we are providing not one, not two... but 3 Micro USB cables to use between all of your Micro USB devices and accessories. Leave one at home, one in the office and one in the car - brilliant for ensuring you are never without a micro USB cable.
The 3 Micro USB charging cables (1 x 1 metre and 2 x 2 metres in length) can not only charge your device, but can also synchronise (or sync) data between your smartphone and a computer. Download and upload photos, apps and games quickly and effectively with the added benefit of backing up all of your devices to your computer so your data is safe and secure.