Arkon Slim Grip Ultra Sticky Suction Smartphone Car Mount
Product reference: 46546
Arkon's Slim Grip Ultra Sticky Suction Smartphone Car Mount provides a strong, unobtrusive grip for use with smartphones up to 6.75 inches tall.
"It's almost too sticky"
"Cheap but effective."
Most useful customer reviews
Paul
Manchester
HTC One M8
16 October 2014
It's almost too sticky
This is a really solid support for my phone. I have the phone in a flip case and it fits very nicely into this stand, I use my phone as a sat nav and this holds it very steadily. The prongs which hold the phone in place are easily adjusted so they miss the side buttons on your phone. Whilst the stand is very solid it is quite easily adjusted to suit your viewing angle. It sticks to both glass and the plastic dashboard no problem. My only slight niggle with this is the pad is sticky and really difficult to get off the surface. When I park in certain places I don't like to leave the mount visible as I have heard stories of cars being broken into when sat nav mounts are visible. Really good car mount for your phone.
John-Pierre Newman
Teignmouth
iPhone 6s plus
8 October 2015
Cheap but effective.
It took a while to find but this is a car holder that does fit the iPhone 6 and 6s plus phones. Slightly cheap feel but grips and holds phone well and fixes to windscreen securely.
4 Reviews
|
Write a review
---
Additional information
Universal and case compatible design
As the Arkon Slim Grip is designed to be compatible with any smartphone up to 6.75 inches tall. The Arkon Car Holder is also case compatible, so you can still use your phone while it's in its case. This allows you to easily clip your phone into the holder without having to remove it from any protective cases which you have attached.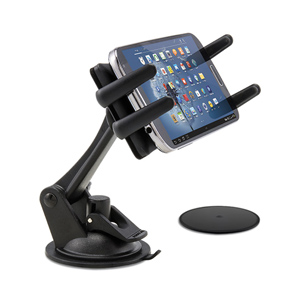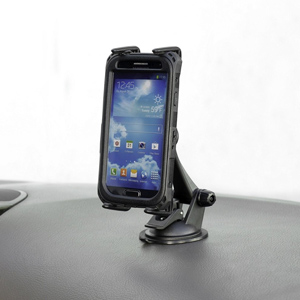 Supports landscape and portrait orientations
The adjustable design of the Slim Grip Car Holder allows you to position your handset in either vertical or horizontal positions for a more comfortable viewing of your handset while driving.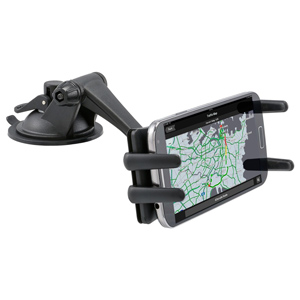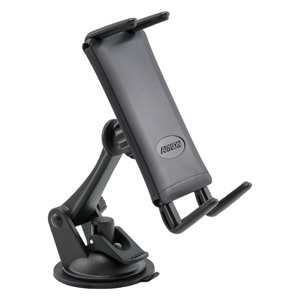 Multi-surface suction mount for smartphones up to 6.75 inches tall
The Slim Grip Car Holder can be stuck on any flat surface, meaning it can be used in your car but also around the house, perfect for viewing media and making video calls on smartphones up to 6.75 inches tall.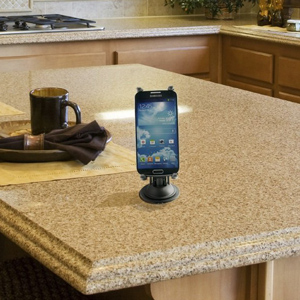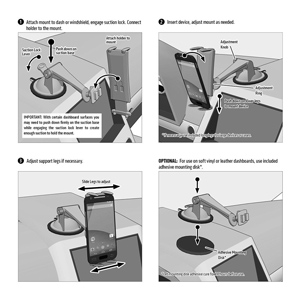 Sleek and minimalistic design to match your handset
Designed to perfectly complement your handset, the Arkon Slim Grip Ultra Sticky Suction Smartphone Car Mount is designed to reflect the contemporary and sleek styling of all new handset releases.