Additional information
Capture yourself doing action sports like skiing, skating and biking
With the Arkon Chest Strap Mount you can attach a GoPro HERO or other small digital camera with 1/4"-20 camera pattern (using the included adapter) to the heavy-duty plastic plate at the centre of the strap, and put it on your chest.
Capture yourself doing action sports such as skiing, skating, skydiving, kayaking, or biking.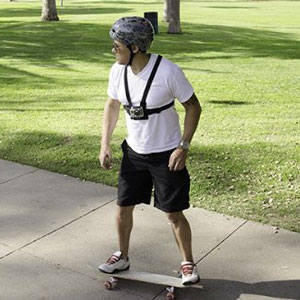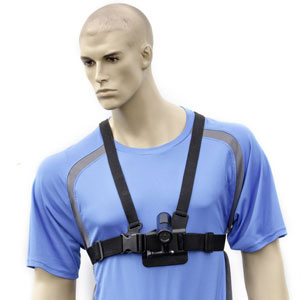 Adjustment buckles to ensure a fit for all body sizes
Stretchable nylon straps and five different adjustment buckles on the torso, shoulder, and back ensure a universal snug fit for every body size and shape, even over heavy clothing.
Put the chest mount harness on like you would a shirt and snap the strap closed with a heavy-duty side-release plastic buckle.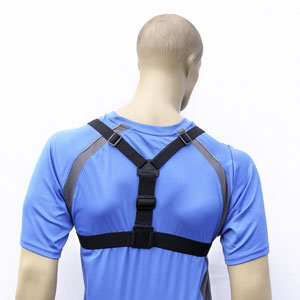 Designed for the GoPro HERO and other small action cameras
The Arkon Chest Strap Mount has been designed to take the GoPro HERO3+, HERO3, HERO2, and other GoPro models.
It also fits other small cameras with the standard 1/4"-20 camera pattern, such as the Sony Action Cam, Sony POV HD Flash Memory Camcorder, JVC ADIXXION, JVC ADDIXXION Cam 2 and ContourROAM2.