Official Motorola Moto G Flip Cover - Black
Product part number: ASMFLPCVBLK
Product reference: 44087
Personalise and protect your Motorola Moto G with this colourful official flip case in black.
"AMAZING 5* FLIP CASE! THE PHONE iS NO HEAVIER WITH IT ON...."
"Excellent does exactly what I wanted"
"Flip Cover Moto G"
Most useful customer reviews
Dawn Edens
Swindon & Portugal
Motorola Moto G
12 August 2015
AMAZING 5* FLIP CASE! THE PHONE iS NO HEAVIER WITH IT ON....
I was extremely sceptical when l bought my first OFFICIAL MOTOROLA MOTO G2 5" FLIP CASE from 'MOBILE FUN' in a lovely shade of Violet/Pink. It was to replace my old Motorola Moto G 4.5" Phone Single Sim and the case on that one was a leather one that made the phone much heavier & too bulky to fit into the special pockets in all of my handbags ( ! ) When I first saw my new cover l was amazed at how light it was and then, once on, there was no noticeable difference in the weight or thickness meaning they could easily slip into the 'phone pocket' in a handbag. Finally, having a non-slip back and front means that even with my deformed hands I've never dropped it and neither has it slipped off my lap as I'm confined to a wheelchair. This is an AMAZING PRODUCT & l would recommend BUYING THE MOTOROLA MOTO G FLIP CASE COVER to everyone who has this phone.
Allan Simpson
Devon
Moto G
2 June 2015
Excellent does exactly what I wanted
Excellent product, nice to get an original manufacturers product at a reasonable price although I didn't try to source elsewhere as I knew I could rely on excellent service from Mobilefun as a previous customer.
6 May 2015
Flip Cover Moto G
Used this product & found excellent in performance, look & quality.
107 Reviews
|
Write a review
---
Additional information
Protect your Moto G's Screen
The official Motorola Moto G flip Cover offers great protection for your Moto G's screen. The cover will protect your phone's beautiful display against everyday scratches and scrapes, keeping it looking as sharp as it did the day you bought it.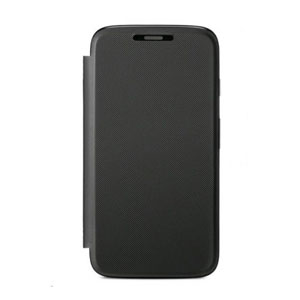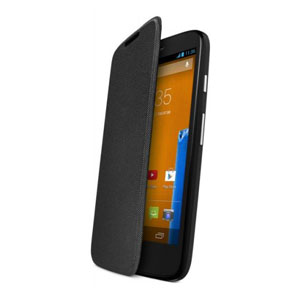 Personalise your Moto G
Add a touch of style and sophistication to your Moto G with the official Motorola flip cover case.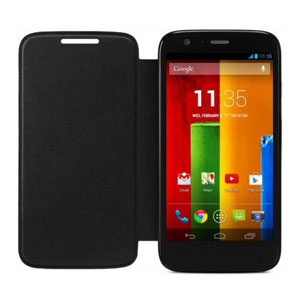 Specifically designed for the Moto G
This case is an official Motorola product, so you can be assured of a great fit with access to all of the Moto G's ports and functions.