Official Motorola Moto G Flip Cover - Black
Product part number: ASMFLPCVBLK
Product reference: 44087
Personalise and protect your Motorola Moto G with this colourful official flip case in black.
"The Proper Job"
"Just what was needed"
"Perfect for purpose"
Most useful customer reviews
Derek Porter
Woking, Surrey
Official Motorola Moto G Flip Cover
11 December 2014
The Proper Job
Had big trouble finding a cover for my Moto G. Found this product on the MobileFun web-site, this is surely the best ever cover for this device.
David Whan
Darlington
Moto G Flip Cover
15 October 2014
Just what was needed
This cover provides excellent protection for the 'phone yet leaves all features easily accessible.
Brenda Aspin
Sherburn in Elmet
moto g phone
22 August 2014
Perfect for purpose
Having brought my husband into the 21st century with a mobile phone contract, he was worried about damaging the glass face of the Moto G so I purchased the purpose made cover which we were delighted to find replaced the back of the phone which in turn meant that the phone isn't any bulkier than without a cover but the glass is protected. We would both highly recommend this product.
99 Reviews
|
Write a review
---
Additional information
Protect your Moto G's Screen
The official Motorola Moto G flip Cover offers great protection for your Moto G's screen. The cover will protect your phone's beautiful display against everyday scratches and scrapes, keeping it looking as sharp as it did the day you bought it.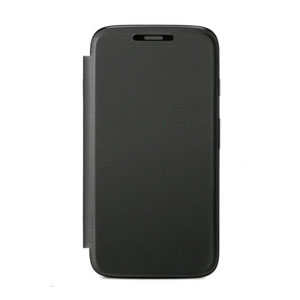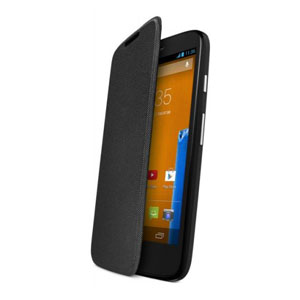 Personalise your Moto G
Add a touch of style and sophistication to your Moto G with the official Motorola flip cover case.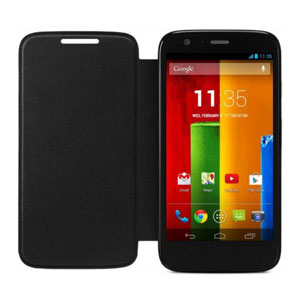 Specifically designed for the Moto G
This case is an official Motorola product, so you can be assured of a great fit with access to all of the Moto G's ports and functions.