Additional information
Track your activities and analyse the results
Track calories burnt, steps taken, floors climbed, distance traveled, hours slept as well as tracking your personal goals and noting places you have visited.
The Razor Nabu enables your favourite fitness apps to provide a more accurate overview of your daily activities. With your bio data visualised, it's easier to realise your activity trends as well as set and achieve personal goals.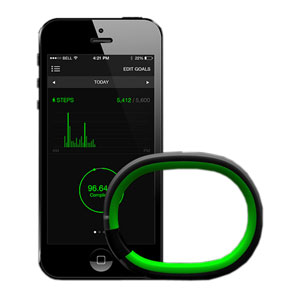 Dual Screen smartband for your wrist
Nabu subtly vibrates as the 'Public Icon Screen' on top of the device displays the nature of the notification and if you need more details, turning your wrist will instantly activate the Private Message Screen on the other side — so you can stay updated discreetly and get right back to what you were doing in a second.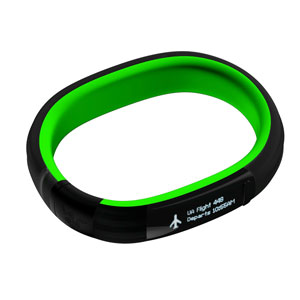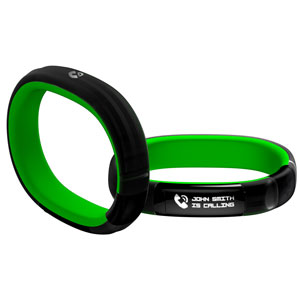 Socially discrete notifications
Nabu is designed to be socially discreet, so you stay connected without being distracted.
From client meetings to a romantic candlelit dinner, there are moments when pulling out your smartphone is just not the right call. With just a quick glance at the Razer Nabu on your wrist, stay updated without being rude.
You set the notification priority, the time and even the location. Turn off social updates at the office, receive location-based offers only from bars in your neighbourhood and set your tweet feed to only vibrate while you're catching the latest blockbuster.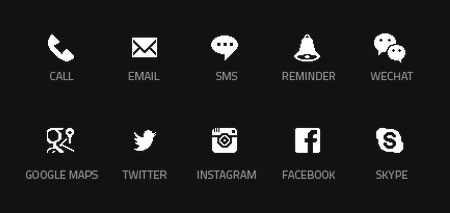 Comfortable day and night, even in the shower
Nabu's soft-touch form feels natural against your skin, allowing you to wear your Nabu day and night, to sleep and even in the shower.
Learns the more you use it
Designed to give new meaning to your daily activity, Nabu's utility grows the more you use it.
By understanding your preferences and patterns, this smartband works with your favourite apps - so you can enjoy perks such as sweet deals from that popular bakery and earn bonus points for taking the stairs instead of the escalator.
Turn-by-turn updates on your wrist
Connect Nabu to GPS-enabled map apps for turn-by-turn updates on your wrist or review location-specific stats of yesterday's bike ride. What's more, when you let Nabu know your preferences and neighbourhood, this iBeacon-ready smartband can notify you of location-based exclusives – so you never miss out on what matters to you.
Gamify any activity
Nabu turns your activity stats in to small milestones to be surpassed the next day. Earn bonus points for going to bed earlier, receive a badge every time you check into a new café or unlock an achievement when you run an extra mile. By celebrating small victories through various apps, Nabu makes staying motivated so much more rewarding and even entertaining.
With the global network of Nabu wearers, it is now possible to play large-scale games, which combine both on and offline action. Venture into new neighbourhoods to conquer new territory or defend your favourite hangout spots as other players try to steal them. With Nabu, keep tabs on the competition as you strategise to beat your entire city in a game where the stakes are high.
Discover other Razer Nabu users nearby
Nabu utilises Pulse, Razer's proprietary band-to-band communication technology, to detect other nearby Nabu wearers in your social circles – people on your 'Friends' list like old high school buddies or even family. Then, use social discovery apps that work with Nabu to meet, flirt and strike up a conversation with new people who share your interests.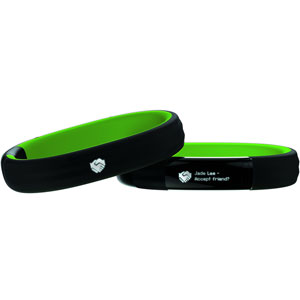 Connect and program gestures
Bridge your on and offline social interactions with a whole range of gestures. Exchange your social profile with a handshake while you're out clubbing or add contacts to your Twitter, Instagram or LinkedIn account with a high-five while you're at the beach. By tagging digital functions to gestures that come naturally to us, Nabu gives new meaning to your social interactions.
When you're halfway into a burger, fumbling with buttons on your smartphone isn't something you want to be doing. Program your Nabu to recognise your gestures, such as dismissing active notifications with a shake of your wrist or enabling sleep mode with just a snap of your fingers -so it knows exactly what to do, even when you have your hands full.