Arkon IntelliGrip NFC Powered In Car Holder for Smartphones & Tablets
Product part number: NFCSM02
Product reference: 41278
Arkon's IntelliGrip NFC Powered Car holder provides a strong, unobtrusive grip for use with phones and 7 to 9" tablets.
"Value for money"
"finally a holder that works "
Most useful customer reviews
Kiernan Day
London
Arkon Intellgrip
9 January 2017
Value for money
Was surprised to find a charger included. Easy to follow instructions but poor quality paper they were printed on made it initially difficultto read. So far phone holder has done its job.
5 March 2014
finally a holder that works
This holder works very well with my Lumia 1020 especially as I like to keep it in it's flip case. I have tried a few but this one actually holds the phone securely without destroying the case. The NFC feature is working well and is a nice extra feature. Very happy.
5 Reviews
|
Write a review
---
Additional information
Integrated NFC technology launches applications upon docking
Not only does the Arkon IntelliGrip NFC Powered Car Holder position your phone in the perfect position for viewing your handset safely whilst driving but it also features Near Field Communications (NFC) technology which can be used to launched pre-specified applications on your smartphone handset whilst charging such as initiating your GPS, maps or music player.
Supports landscape and portrait orientations
The adjustable design of the IntelliGrip car holder allows you to position your handset in either vertical or horizontal positions for a more comfortable viewing of your handset whilst driving.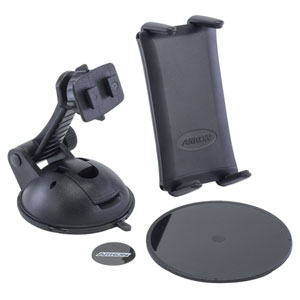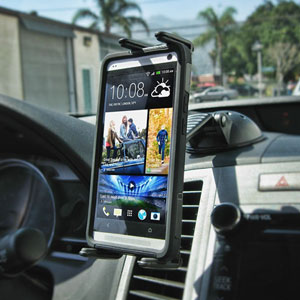 Multi-surface suction mount for smartphones & 7" - 9" Tablets
The IntelliGrip can be stuck on any flat surface, meaning it can be used in your car but also around the house, perfect for viewing media and making video calls. As well as holding smartphones the IntelliGrip can also hold tablets from 7" to 9".
Includes a 1 amp microUSB car charger
The IntelliGripcomes with a 1 amp microUSB car charger included, so you don't need to worry about your devices battery life.
Sleek and minimalistic design to match your handset
Designed to perfectly complement your Handset, the Nokia Wireless Charging Car Holder is designed to reflect the contemporary and sleek styling of all new handset releases.