Samsung Galaxy S4 Long Range Telescope Photo Lens Case
Product part number: MTLSC010400
Product reference: 39305
See the world differently with this long range telescope for the Samsung Galaxy S4 featuring an 8x magnification lens for high quality images.
"My Extension Lens for Samsung Galaxy S4"
"Brilliant Telescopic lens for Samsung Galaxy"
""
Most useful customer reviews
Ian McIntosh
Lowestoft
Samsung Galaxy Mobile Phone
14 March 2015
My Extension Lens for Samsung Galaxy S4
The Extension Lens I bought for my mobile phone is great. I can sit in my living room and take pictures of all the birds that come to my feeders. I showed it to my son and he is going to order one. Many thanks Mobile Fun.
Kaz
Worcestershire
Samsung Galaxy
11 January 2015
Brilliant Telescopic lens for Samsung Galaxy
What a brilliant little gadget for your phone. Really does do what it says ie focus in 8 times closer than normal. You do have to keep the lens very steady as any little movement will blur the photo. It comes with a handy lanyard so you can easily pop the lens on and off when needed. Shame is that you can't just pop the plastic backing over your existing phone protective cover.
malcolm goodall
Northallerton
2 August 2014
Lovely piece of accessory for my Samsung S4 and am really impressed with the results.
16 Reviews
|
Write a review
---
Additional information
Easy fitting case and photo lens attachment
Designed specifically for the Galaxy S4, this photo lens case includes a slim fitting black polycarbonate case that clips easily to the back of the Galaxy S4.
Located on the back of the clip-on case is a cut-out for the S4's main camera lens, the cut-out has a screw thread that enables you to screw in the long range telescope attachment so you can take great magnified photos.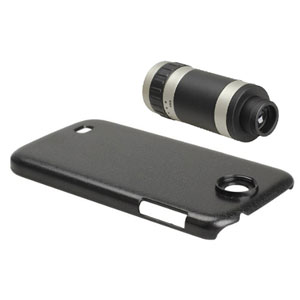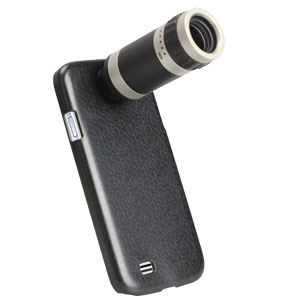 Provides up to 8x high quality magnification
This S4 Long Range Telescope gives your S4's camera a telescopic 8x18 magnification to allow you to photograph distant objects or landscapes without a loss of image quality.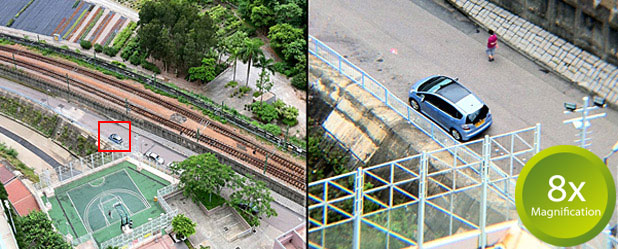 The images above shows images taken without and with the telescopic lens attached
Improved lens design for greater image quality
The lens design of this S4 telescope effectively avoids the contortion of an image and allows a super wide angle. This increases the luminous flux to allow more received light for higher visual acuteness and good color reduction which in turn produces a high quality image.