Spigen SGP Neo Hybrid Case for Samsung Galaxy S4 - White
Product part number: SGP10219
Product reference: 39273
Preserve the slim profile of your Samsung Galaxy S4 while giving it optimal protection with this white Neo Hybrid Spigen case.
"Spigen neo hybrid mobile case"
"great case"
"great service I naver see"
Most useful customer reviews
Giannakopoulou Maria
Arkitsa lokridos Greece
Samsung Galaxy S4
3 May 2014
Spigen neo hybrid mobile case
Excellent service and reliability. Suggesting in my friends!
5 December 2013
great case
Love this case well made fits perfect make the s4 easier to hold. I found my s4 to slip out of my hand whilst texting. Have yet to drop my phone so couldn't comment on the plastic outer edge trim will let everyone know if it breaks when i do drop it.
momen niazi
leicester
galaxy s4
24 August 2013
great service I naver see
Great service I naver see like that. I recommend To Other Thanks
208 Reviews
|
Write a review
---
Additional information
Protective combination of TPU and polycarbonate
The Galaxy S4 Neo Hybrid is an assembly-type case with a TPU back cover and a polycarbonate frame. The TPU cover provides supreme durability and shock protection for your phone, while the UV coated polycarbonate frame adds additional strength and rigidity to the case. The soft case also prevents any damage that might be caused by removing or attaching the case.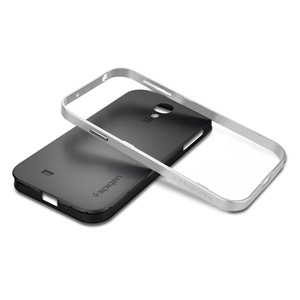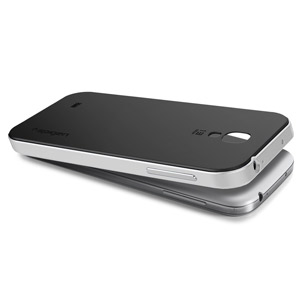 Slim construction preserves the Samsung Galaxy S4 design
The Samsung Galaxy S4 has a distinctive design, so you'll want a case that preserves this look while offering protection from scratches, scrapes and minor impacts. The Spigen Neo Hybrid case is made to be as thin as possible without sacrificing protection, and made to perfectly follow the contours of your phone so it still has the original appearance.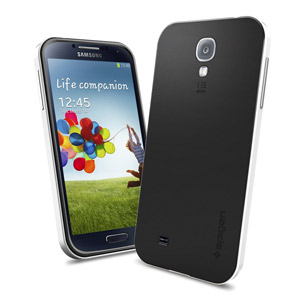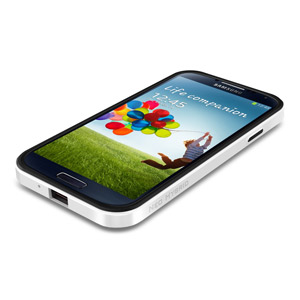 Includes a striking two-toned finish
The Spigen Neo Hybrid case for the S4 comes with a two-tone colour combination that will set your Galaxy S4 aside from anyone else. The colours are finished at an incredibly high standard with a UV coating that prevents the colour from fading giving a product that will look and stay great for a long time. The polycarbonate frames can also be interchanged for different styles.
Access to ports and features
The case optimises functionality to all of the devices ports and features. The TPU case features molded buttons whilst the headphone port, charging port and camera are left open for easy use. Additionally a jelly bean home button is included to place over the S4 home button to make it easier to press.