Additional information
Stylish contemporary finish
Designed to complement the sleek aesthetic styling of the HTC One handset, this desktop cradle is the perfect combination of form and function. Boasting a minimalistic design and a stylish piano black detailing, you can be sure that your HTC One will look smart and sophisticated when docked in the cradle. Additionally, an LED indicator keep you aware of the charging status of your phone so that it is ready to go when you are.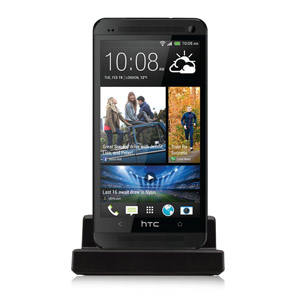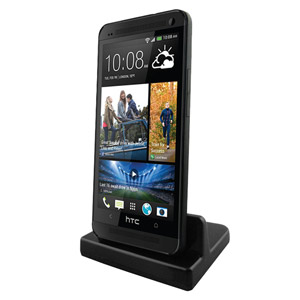 Custom made for HTC One
This dock is made specifically for the HTC One, so you don't have to worry about ill-fitting connections or over-charging of your device. The desk dock has a built-in power protection circuit, which prevents any damage to your device from power surges or cuts.
Allows easy viewing of media
Not only is the HTC One Desktop Charging Cradle useful for charging your device but it also acts as the perfect home base for your desk, workstation, or bedside table by holding the console at a perfect angle for watching movies and listening to music.