Most useful customer reviews
Sushil Chauhan
Mumbai, India
30 December 2013
Excellent and Reliable Service
I am glad to share this feedback with you that it has been a very good experience to purchase from your site. The items are as advertised on the site. This time although the original delivery was not received, but the CS sent another item with express courier. I am happy to receive it very fast. Excellent service. Would recommend to all to get items which are not easily available in India.
LittleDuceCoupe
London
Phone, glasses and laptop.
5 August 2013
Great little cloth.
I have had a few of these as they are given normally as a "free" offer. Great for my smartphone screen, laptop & glasses.
Stavros
Unknown
Galaxy SiV
4 May 2013
Small little gift
It's nice when you shop something, and at the checkout, see that the shop you chose has a small gift for you. Of course some people would like a discount right away, but - hey, most of us do not have something like that. Big enough
33 Reviews
|
Write a review
---
Additional information
Soft on surfaces so doesn't leave scratches
Microfibre cloths are made up of extremely fine fibres about 100 times smaller than human hair. They feature soft surfaces that avoids scratches at all cost.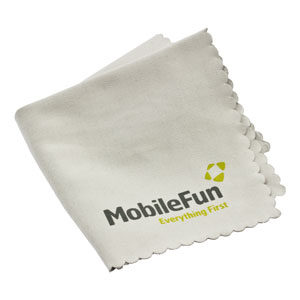 Gets rid of all dirt and dust without moving it from one place to another
Each piece of microfibre yarn splits into 8 or more triangular fibres, that not only allow it to pick up vastly more dirt and dust particles than ordinary cloths, but also makes it high absorbent and can absorb up to seven times their weight in water.
With a microfibre cloth, there are many more fibers to sweep dirt away. The dirt sticks to the fibres because of the van der Waals forces between the plastic molecules from which the fibres are made and the dirt molecules.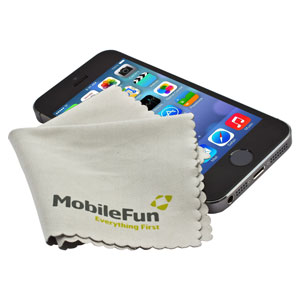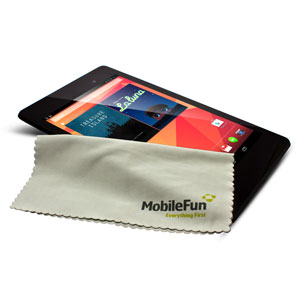 Can be used on your mobile phone, laptop, P.C monitor and many more
The microfibre cleaning cloth is perfect for keeping your phone dust and dirt free and can also be used for cleaning your computer or laptop monitor without leaving scratches behind.